Client Story
Technische Universiteit Eindhoven
Netherlands / Education


Ready for the future with a flexible locker system that can grow with you indefinitely
Eindhoven University of Technology (TU/e) is known for its leading innovative research and education. The location of the campus which is in the technological hotspot Brainport is more than fitting. The university is at the center of society. Their students and researchers are stimulated to come up with technological solutions and challenges in the world around them. An application-oriented approach. TU/e therefore maintains close ties with the business community.
TU/e has approximately 13,000 students and 3,900 employees and is expected to grow to 14,500 students and 4,000 employees in the coming years. With its Campus Strategy 2030, the university is working hard to realize the office and teaching space needed to accommodate this growth. In line with the construction and renovation plans, the TU/e was looking for a central locker management system.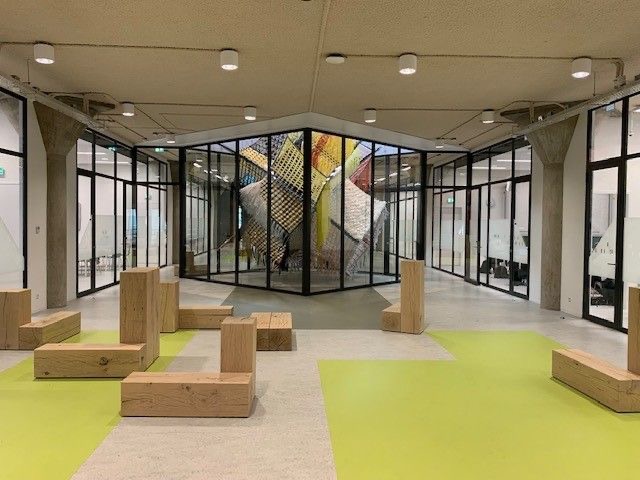 Conscious choice for smart lockers
TU/e has nine faculties and eleven support services. That means they have a large number of buildings, each with its own lockers. Not every location used the same type of locker system. They used lockers with so-called "battery locks" and lockers with keys. With these types of lockers, all management actions were manual. From keeping records, to periodically replacing the batteries of the battery locks.
One of the time-consuming tasks for TU/e site management was to periodically open their publicly accessible lockers. Furthermore, there was no up-to-date overview of who was using their lockers. TU/e was looking for a more efficient, modern solution: a smart locker system. A user-friendly system that would reduce the management burden.
Phased transition
TU/e had a clear picture of what they wanted: efficient locker management using a secure and reliable smart locker system that all locations would eventually use. This locker system had to be flexible and capable of further growth. In the short term, two locations were due for renovation and therefore they needed new lockers. Other locations would follow in phases.
The TU/e chose the smart locker system from Vecos because Vecos is the only supplier with the intellectual property of the three essential building blocks of their system: the lock, the terminal and the software. An important condition for the continuity and reliability of a locker system.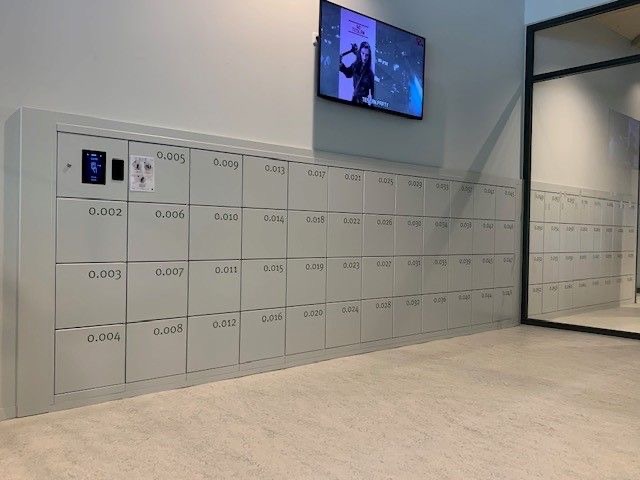 Future-proofing
The case of Neuron, the first building to qualify for new lockers, shows how important future-proofing is for TU/e. Neuron was completely renovated and gained new functions. The new Eindhoven Artificial Intelligence Systems Institute was given a place in the building. About 200 (working) places were created for this purpose. Because of the growth in the number of students, Neuron was also given the function of Education Centre, a place to study, attend lectures and meet fellow students.
TU/e is a university that is growing and continuously innovating. A locker system needs to be able to change and grow together with their innovation, as a whole and per location.
Different locations under one system
The TU/e chose smart lockers very deliberately and had worked out in detail the conditions the locker system needed to meet. All lockers in the university buildings had to fall under one system in the future. The combination of central locker management for a universal locker policy and management per location for customization was a must. For the operation of the lockers, the TU/e wanted to continue using the campus card and add operation via an app as an option. This is all possible with the Vecos smart locker system.
Together with account manager Marc Oosterveer and project leader Jeroen van de Kieboom of Vecos, they discussed all their wishes and preconditions and this resulted in a central locker policy for the TU/e. To get a good impression of how the Vecos locker system works in practice, the TU/e worked with a test setup.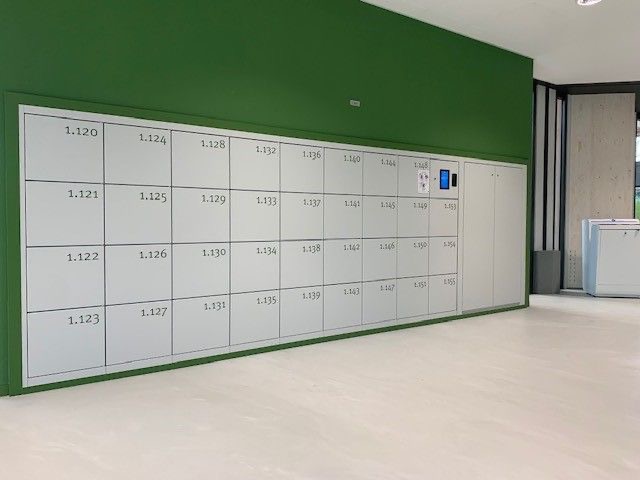 Efficient locker management down to the location level
There are 904 smart lockers spread across two locations on campus that students and staff can operate using their campus card or Vecos' locker app. When another building is due for renovation, that building's new lockers will be added to the same locker system. TU/e can manage the lockers centrally and per location. Each location is shielded from the other locations. TU/e can customize and adjust the distribution of locker management: one administrator, an administrator per location or an administrator for multiple locations.
The Vecos smart locker system automatically records all locker usage, such as locker status, occupancy(rate) and who is using the lockers. Locker usage data can be viewed in real time and in reports that are retrievable in the management portal with the click of a mouse.
Flexibility and unlimited scalability
Before implementation, TU/e's user and management requirements for each building were translated into the appropriate settings in the management software. TU/e can determine these settings per building down to the level of individual lockers and adjust them again where necessary. Not only are the settings flexible, so are the lockers themselves. When new lockers are needed at one of the locations, the TU/e central services department first checks the occupancy rate of the lockers already in use. This can be done very easily in the management portal. If it turns out that lockers are not being used, they can move those lockers if necessary.
In addition to the certainty of future-proof flexible locker settings and setups, the TU/e can rely on problem-free growth with a single locker system. This can be done both by adding lockers at a location and by adding locations. The Vecos smart locker system is infinitely scalable.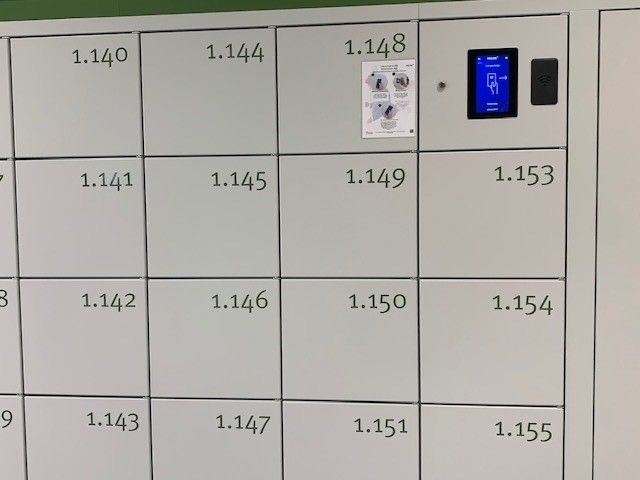 Results
1 system for the entire campus: One system allows TU/e to manage lockers for the entire campus and per location. New locations can be added without any problems.
Unlimited growth: There is no limit to the number of lockers within one system. TU/e can grow and expand as needed.
Highly simplified management: All locker use is automatically registered and TU/e can manage the lockers remotely via the management portal.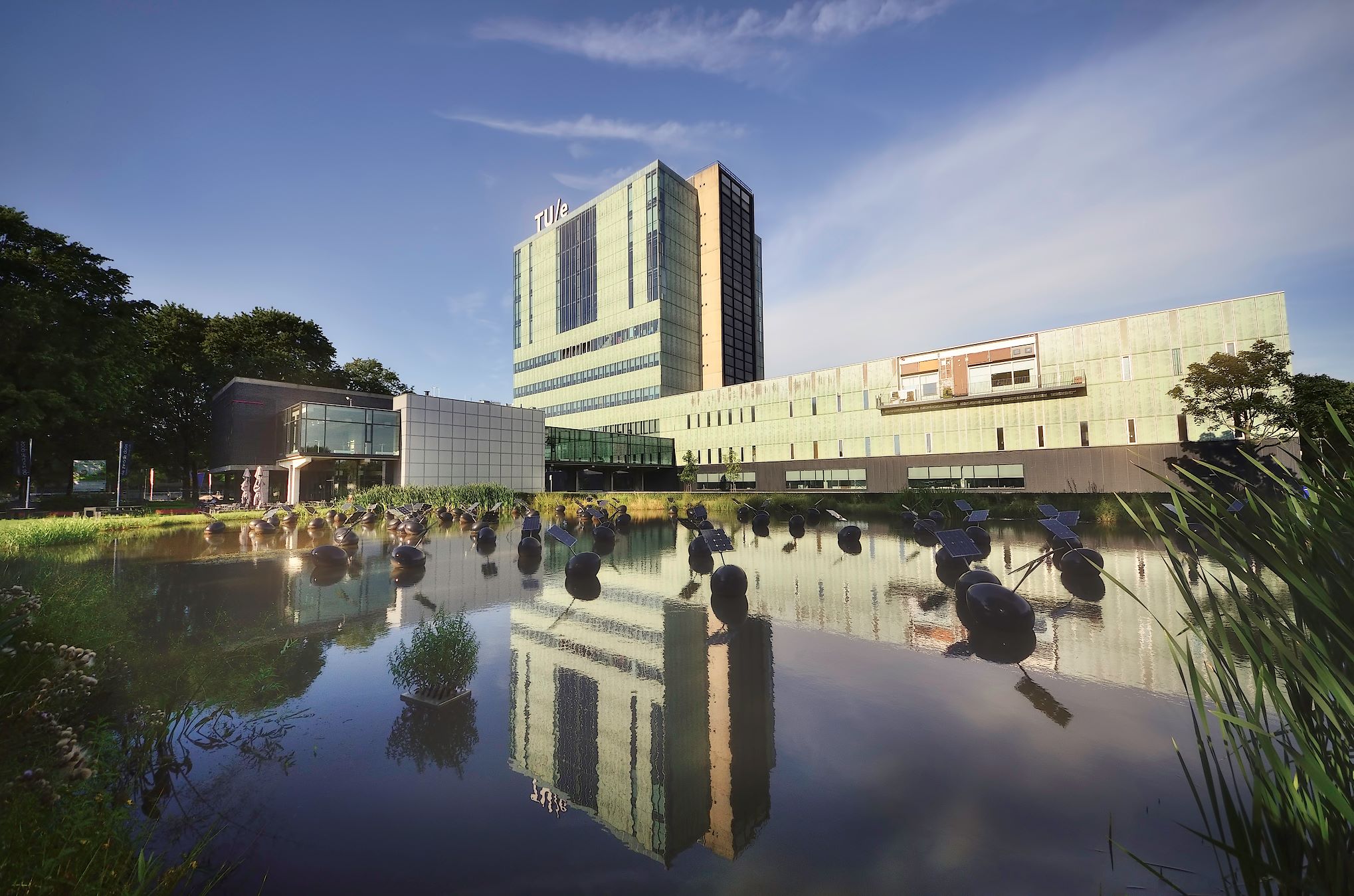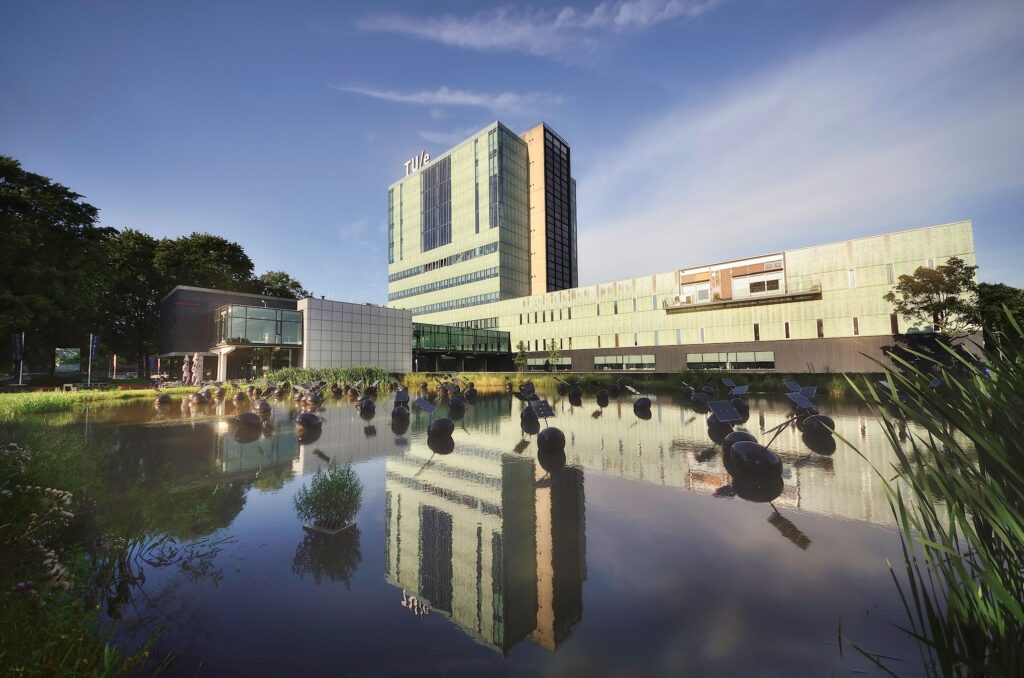 Ready to get smart?
A smart locker management system gives your people the freedom to work from anywhere, without needing a fixed desk. Get a personal recommendation today from the market leader in smart lockers.