Let us take care of you
A high-traffic environment that's operational 24×7 demands a flexible and smart storage option that you can always rely on.
Automate and optimize your storage capacity
Dynamic locker solutions for personnel working in shifts
Contactless, and easy to clean
Self-service and remote management
Safest system in the market
Easy locker allocations and optimized usage
Smart lockers optimize your locker usage. With a smart storage solution, management can assign lockers for instance based on staff shifts and allow multiple people to use the same locker in 24h, as shifts change. Managing all lockers from one system also means that you can easily change allocations if your shift schedules adapt.
Self-service for your staff
Your staff can select and access a locker via the personal access badge and via our smartphone app. Opening and releasing a locker can therefore be done in a safe and easy way by the user but also remotely by the manager. When for instance a time restriction is applied to the locker use, the user is automatically notified when his or her shift has ended.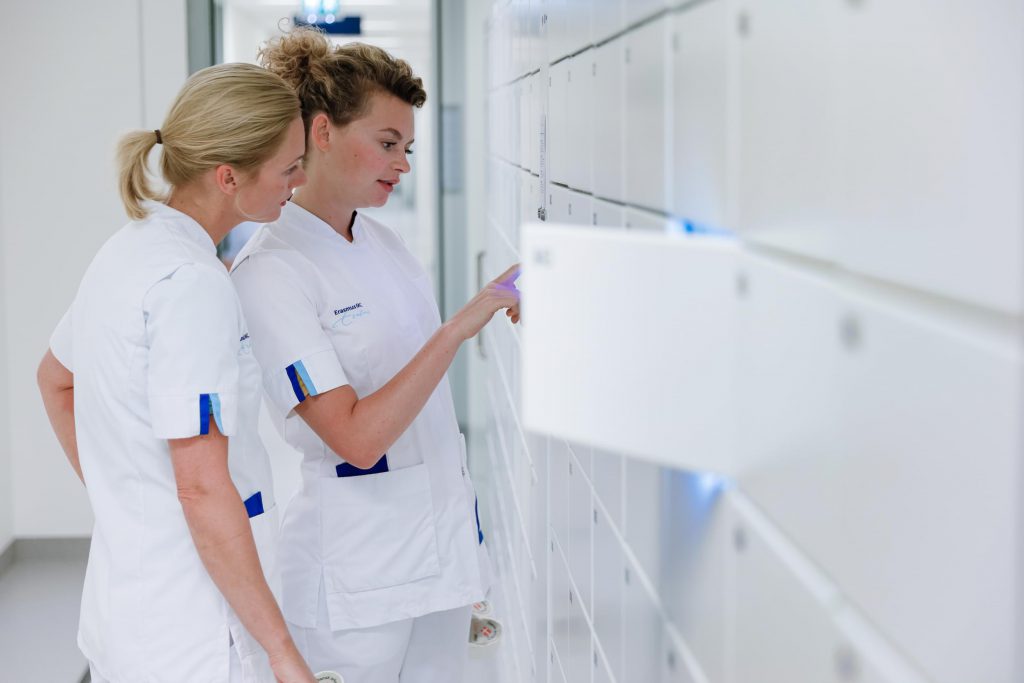 Your Safety and Hygiene, Our responsibility
As hospital personnel works in shifts, lockers in hospitals are used by more than one person during the day. This means more human contact and higher chances of contamination. Vecos lockers have push-to-open cabinet doors, which therefore have no handles. With smooth surfaces, the lockers are easy to clean and very hygienic, which is essential for hospital lockers. Our locker management system also enables locker configuration in a way that lockers can be assigned at a distance of 6 feet, supporting social distancing, or automatically assigned to a cleaning staff after each use.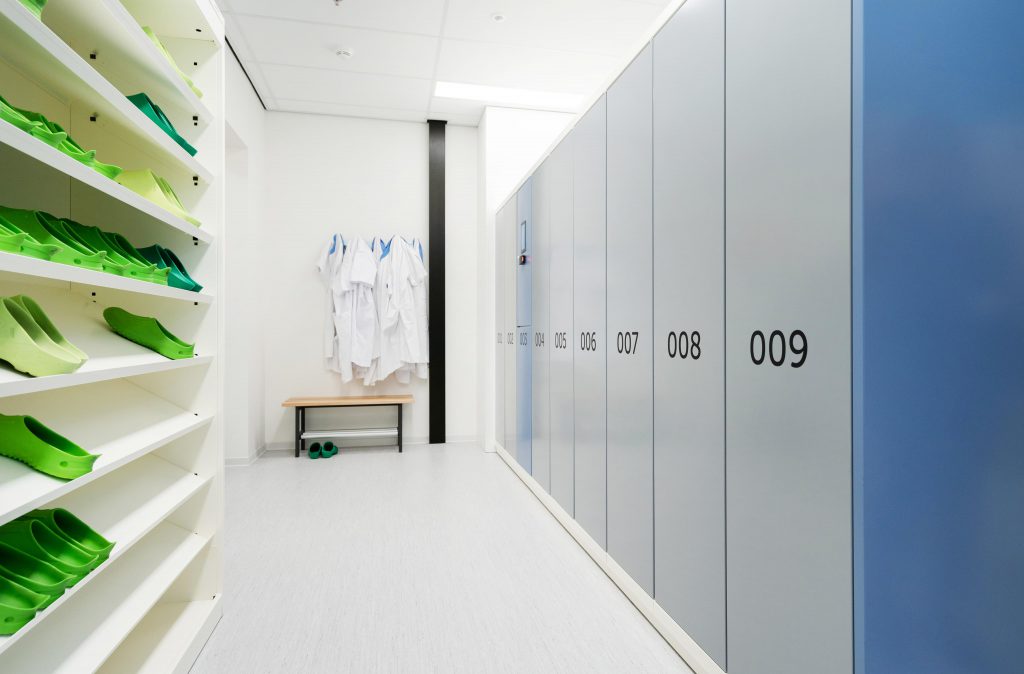 Flexibility of use and better user-experience
Flexibility in locker usage is indispensable for hospitals. Easy and efficient locker allocation, configuration and release are the key to flexibility. No more lost keys, or hassle with pincodes. Instead, you make use of a fully self-service system, that is user friendly for both staff and management. Remote management allows facility management to allocate lockers to the right employee, access the locker remotely and track usage data to further optimize the configuration.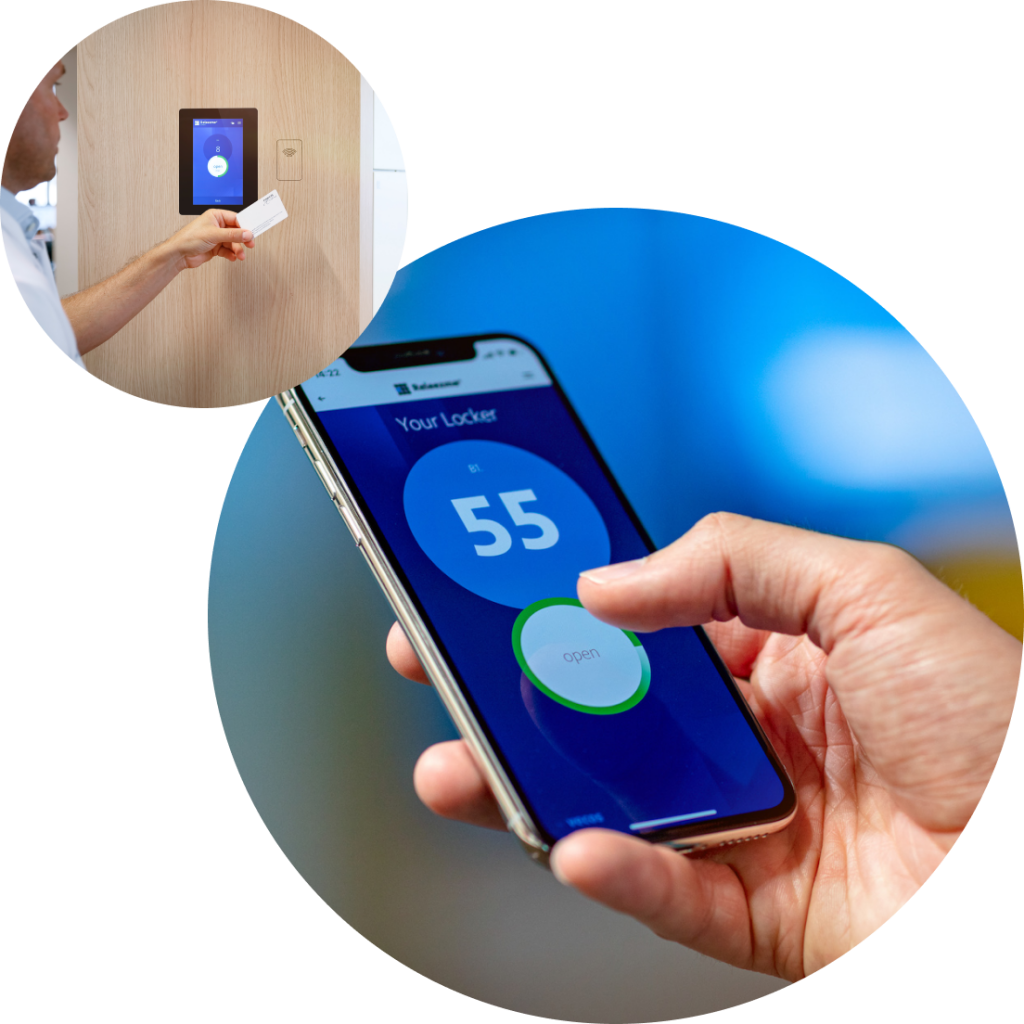 Security
Vecos takes a lot of pride in being the safest system on the market, so each of our locks is equipped with burglary detection. We are also ISO27001 certified which means the safety of your data is on us.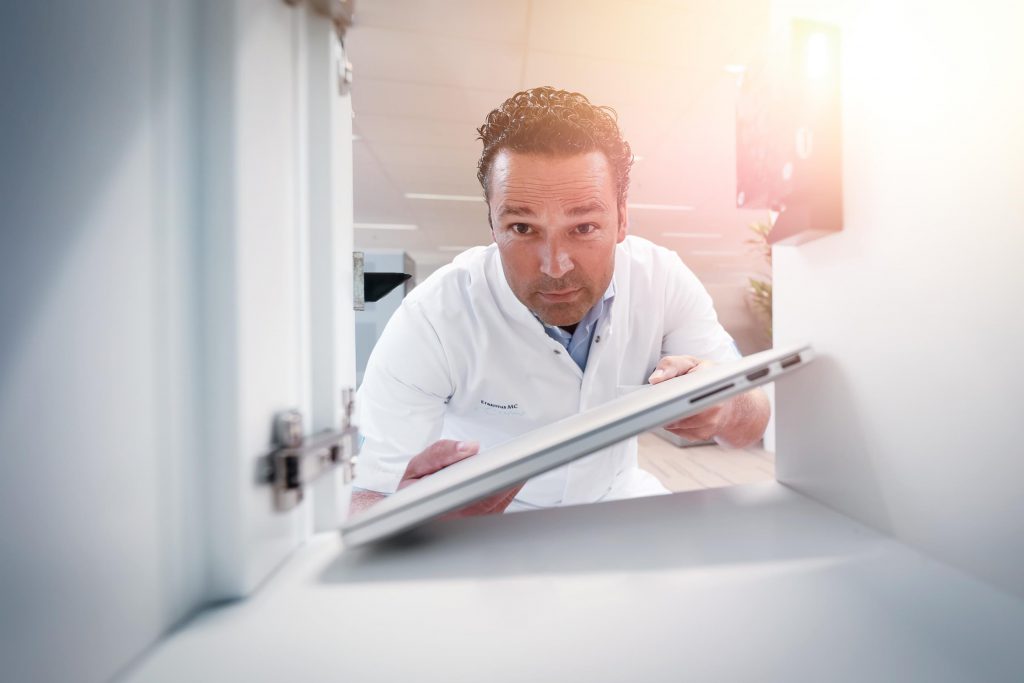 Want to know more about the possibilities?
Contact Marc Oosterveer for more information