Netherlands / Education
Echnaton in Almere: The first school in the Netherlands that fully automates locker provision
Echnaton located in Almere is a versatile school with approximately 1,250 students offering education from vmbo-basis to havo. At this enterprising school, students are given every opportunity to discover and develop their talents. Learning by experiencing and discovering for themselves is an important pillar of education. With the reputation as Flevoland's sportiest school, it is not surprising that there is also a lot of attention to being healthy and sporty. Among other things, Echnaton offers top sports guidance, has a business high school for students with entrepreneurial ambitions and even its own radio station.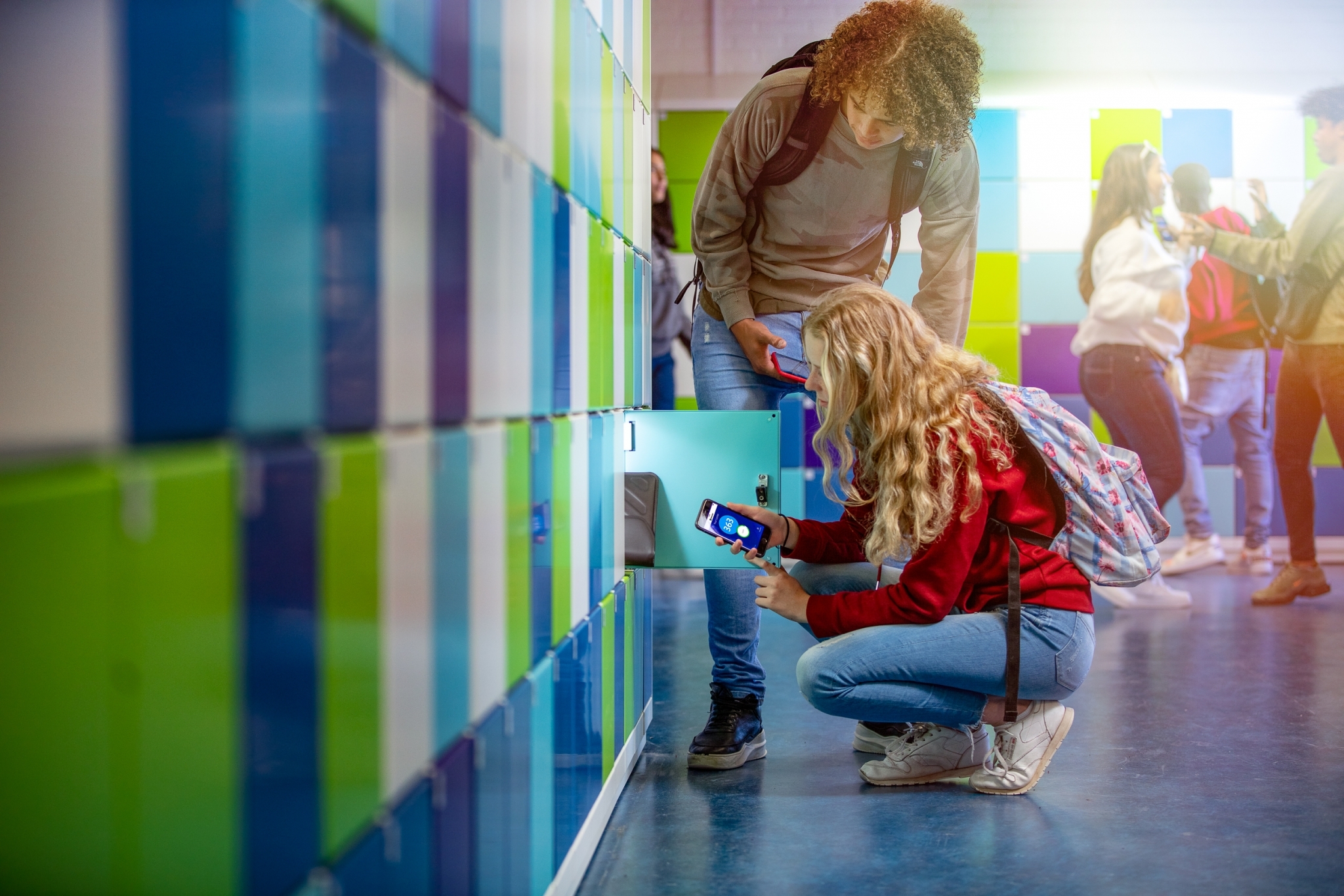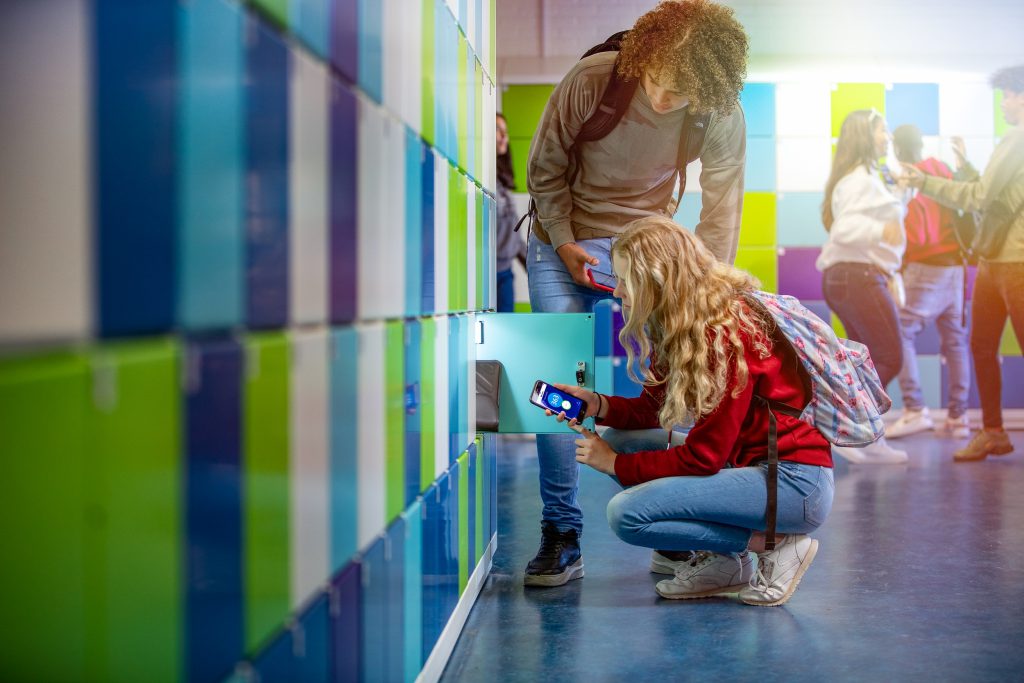 Simplifying locker management
Locker management of traditional school lockers with keys is very labor-intensive. Each school year, issuing, registering and taking keys took a very long time. Because students often swap locker keys among themselves, the manual administration was never 100% accurate. For Echnaton, the solution was clear: a smart locker system.
Bringing technology and design together
Echnaton was looking for a combination of smart and reliable management and practical design in its new locker system. The lockers are placed in large numbers in highly visible places, in the corridors of the school building. This makes the appearance of the school lockers very iconic in the interior. It also offers possibilities. With the design of the lockers, Echnaton wanted to create a new atmosphere in the school building.
Echnaton chose to work with Vecos because Vecos is the only one with proven technology. The locks, operating terminals and software are fully coordinated and produced by Vecos itself.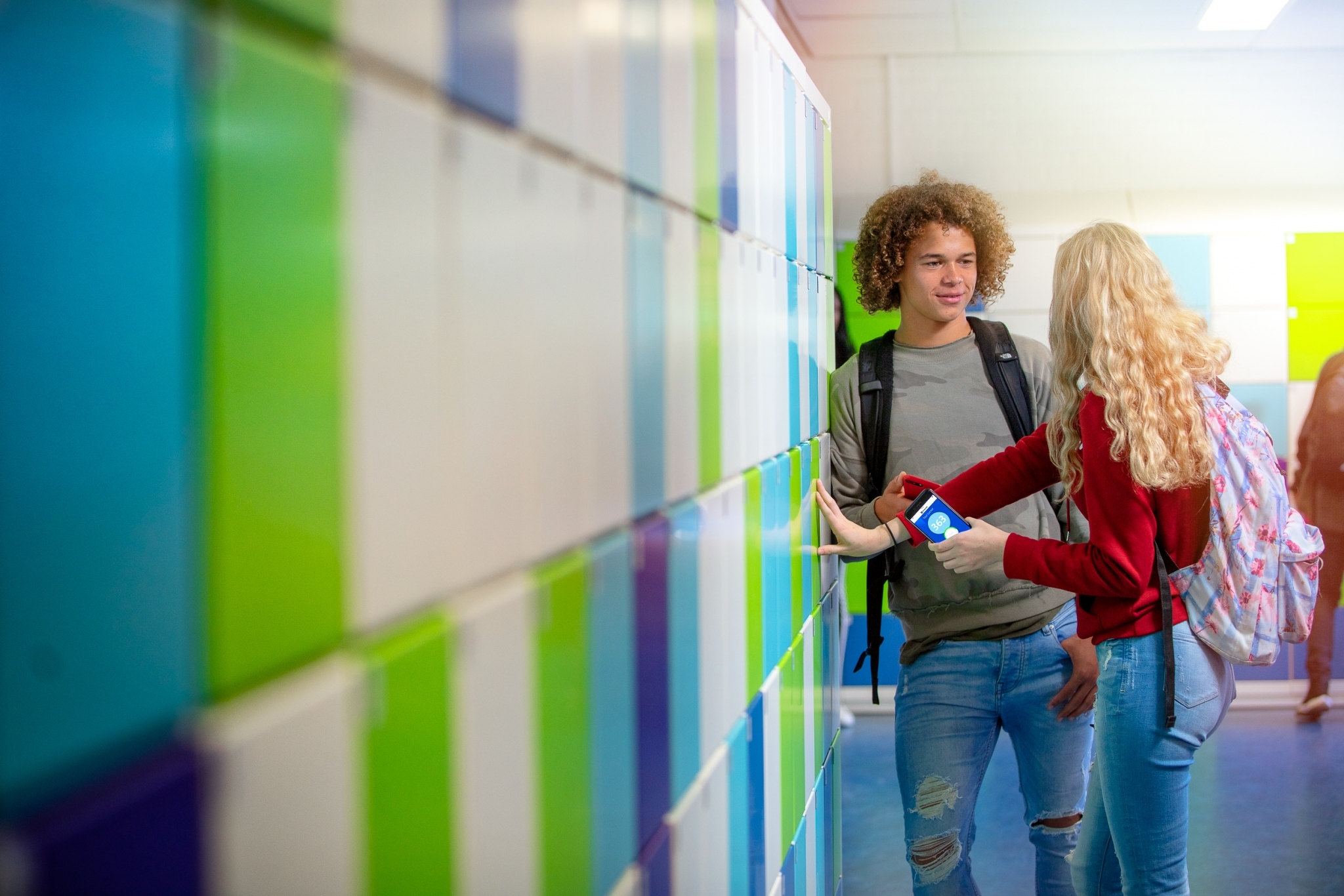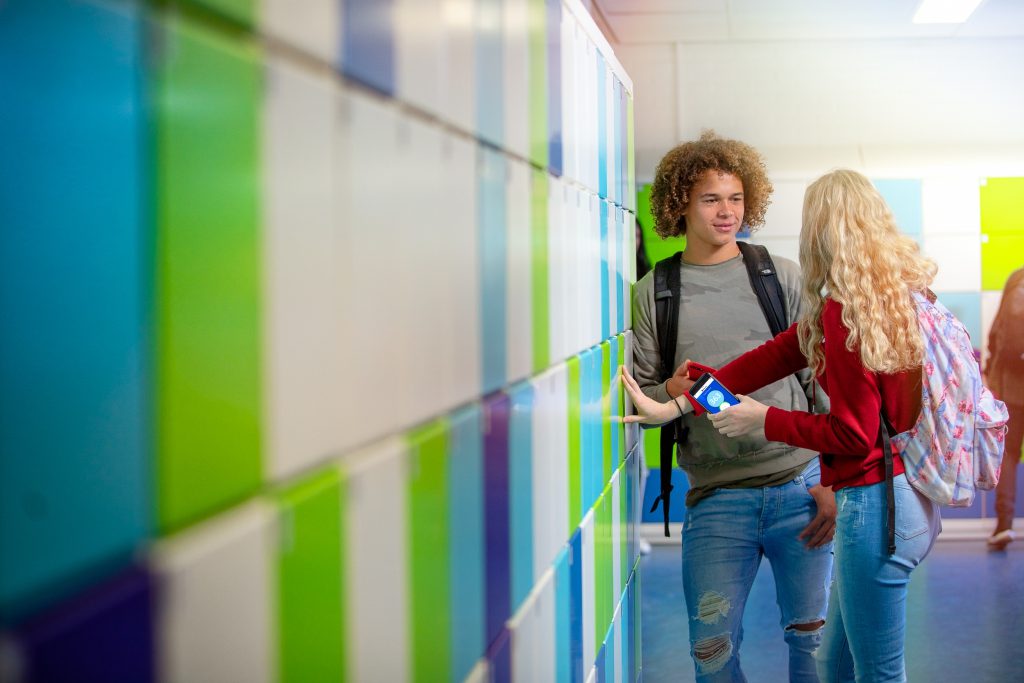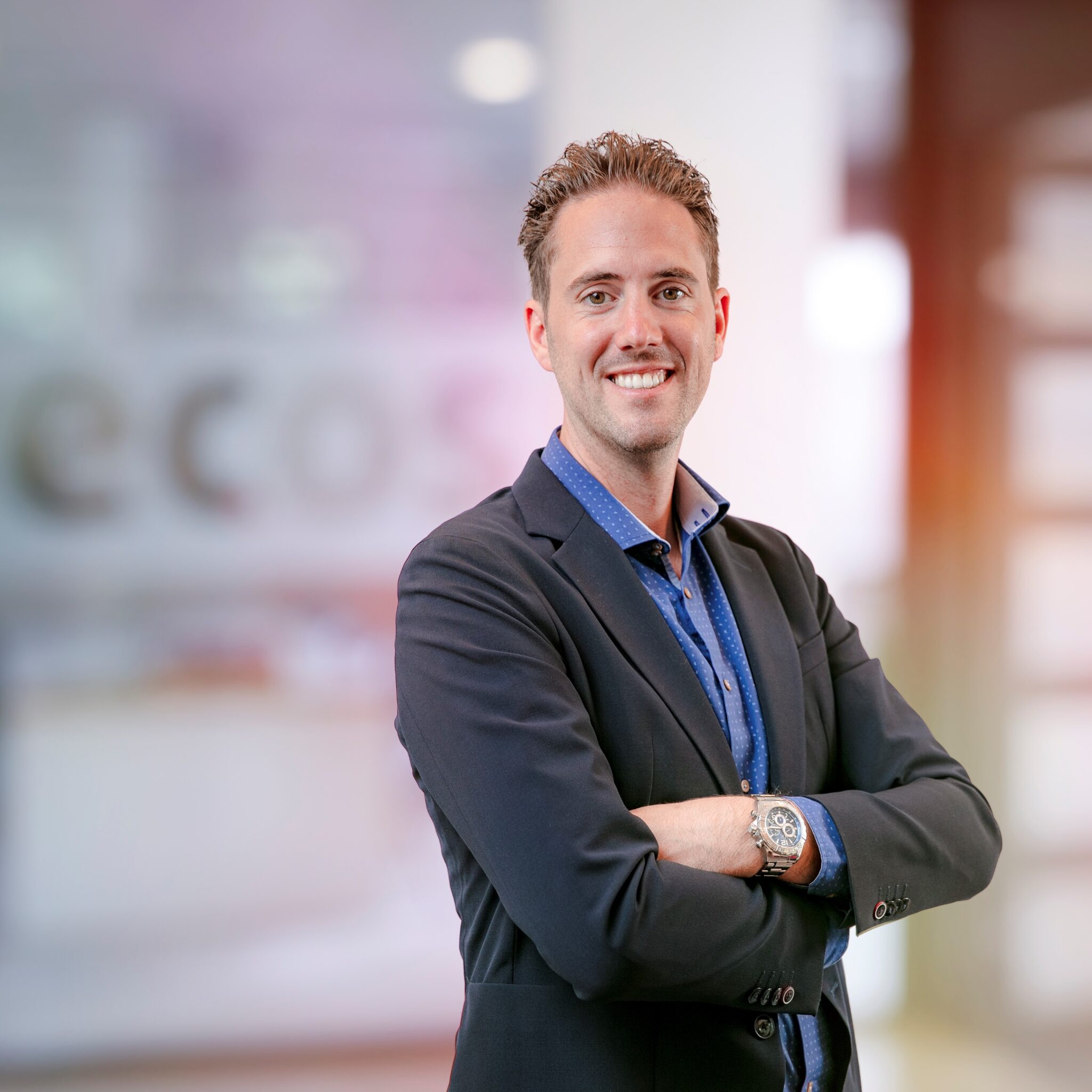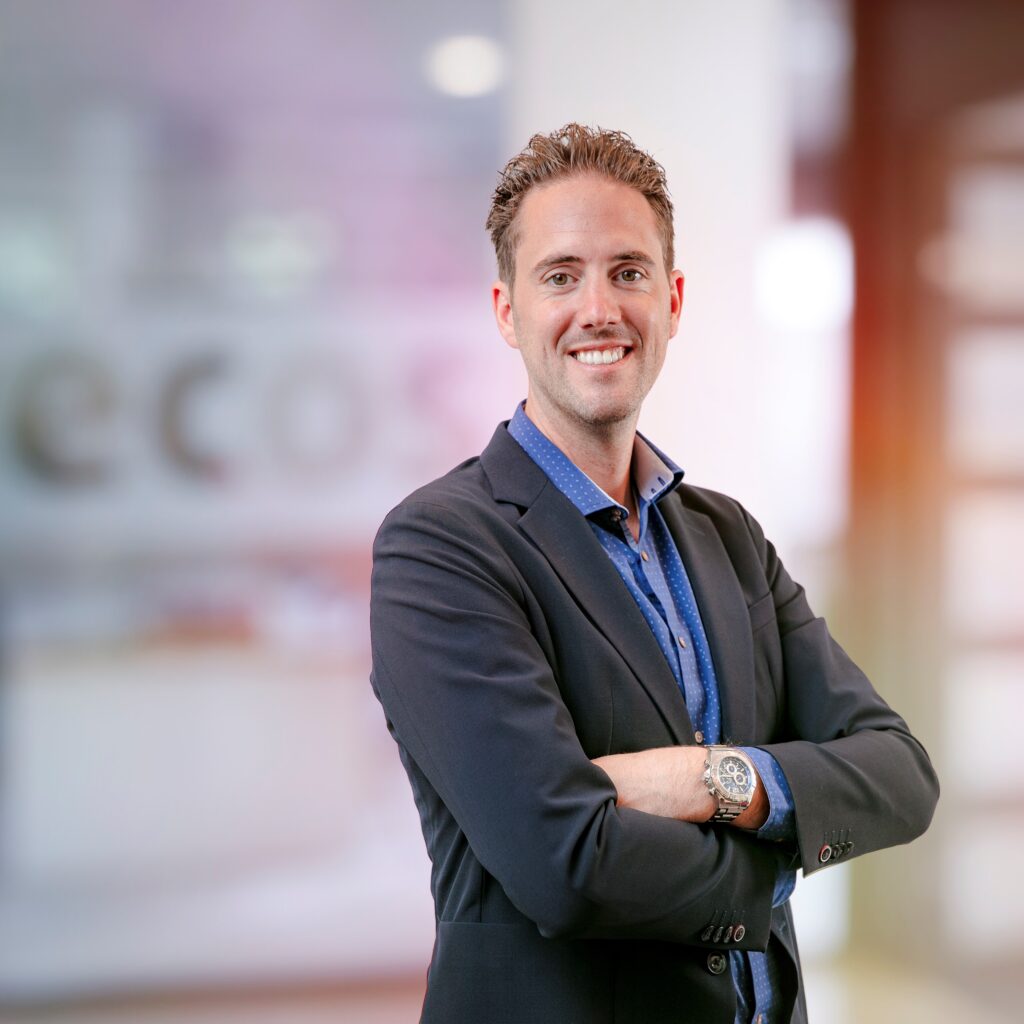 "After the lockers were put into use, I was interviewed by students about the lockers on Echnaton FM, the school's own radio station. How fun is that?"
Marc Oosterveer
Vecos Sales Manager Netherlands and Belgium
Exploring possibilities
The move to a completely new locker system, and related design choices, is a process. First, the school worked with Vecos' account manager to explore the needs and requirements the locker system should meet. The annual locker issuance and management had to become simpler and more efficient. In addition, Echnaton chose to make the school lockers optional.
In planning the switch to smart lockers, the school also involved the students' parents. An information evening was organized for them. To arrive at a final choice for a system, Echnaton took advantage of the opportunity to have a test setup installed.
Test setup with two different locker systems
With a test setup, a school, from students to ICT and management, can really experience how smart lockers work in practice. Echnaton wanted to compare two different locker systems in this way. The test setup was two columns wide: one column with Vecos lockers, the other column with another system. This allowed the school to literally test the two systems side by side. After this trial period, Echnaton chose Vecos' smart locker system.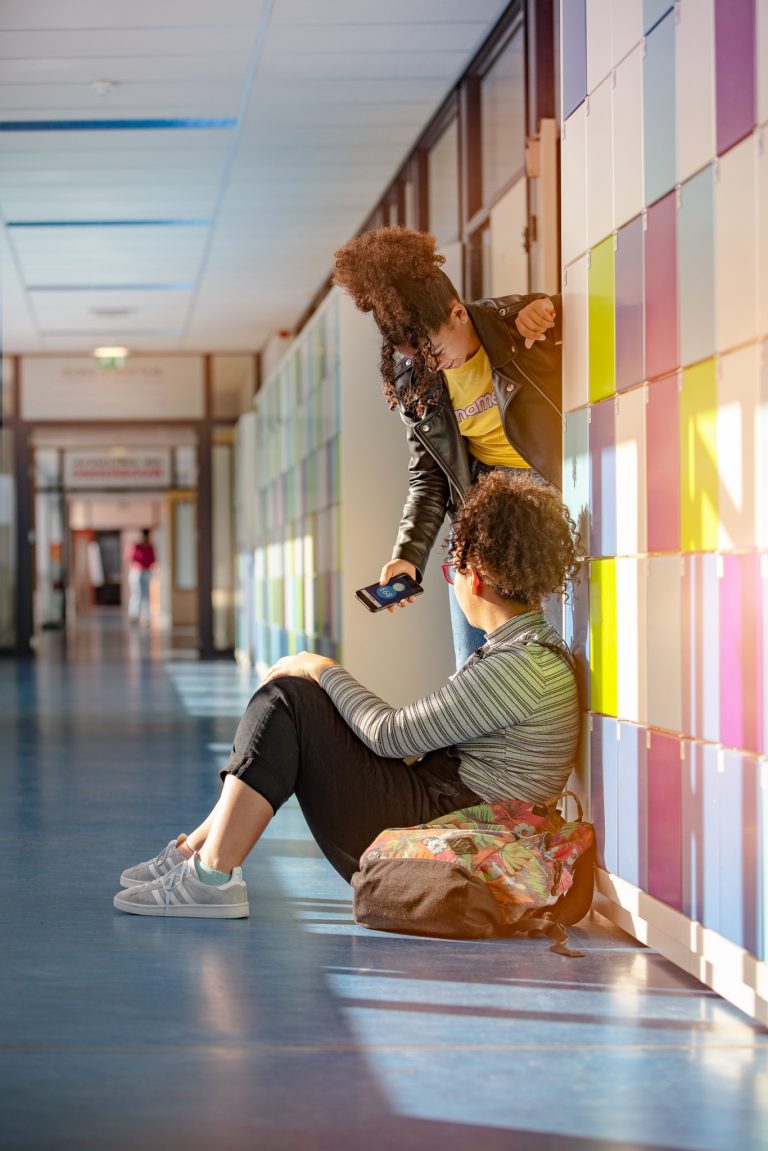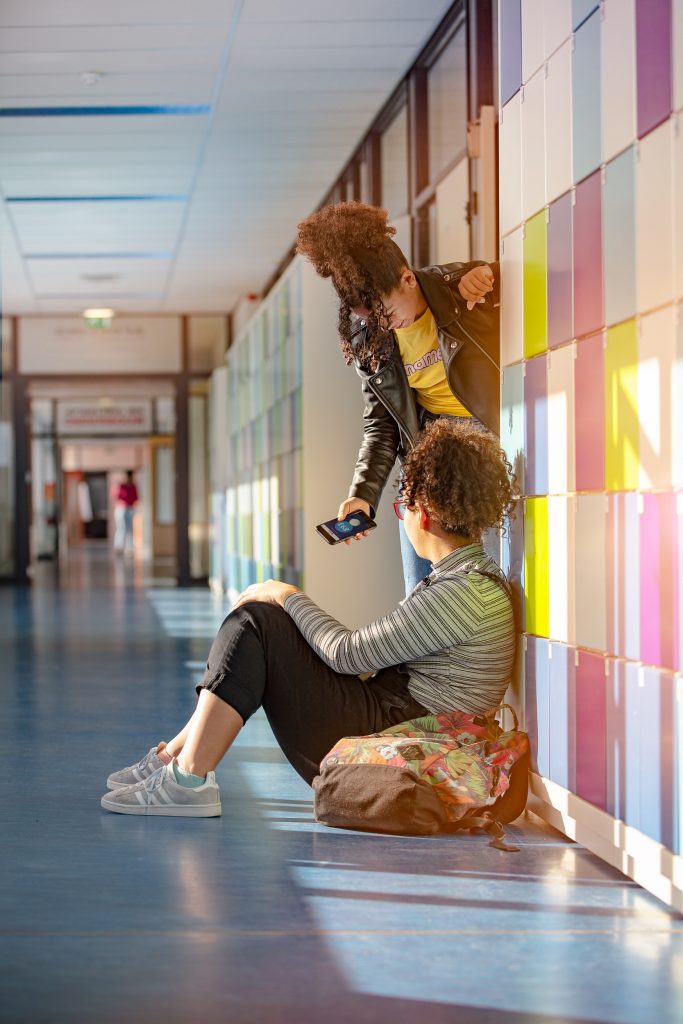 Up-to-date from management to appearance
There are 1,194 lockers installed in Echnaton's hallways that were put into use by students in August 2018. Handleless fronts in white and fresh shades of green and blue have been playfully incorporated into the locker arrangements in alternating patterns by our partner 'The Locker Factory'. The lockers are easy to operate with Vecos' smartphone app. In addition to providing a place to safely store belongings, the lockers offer an integrated charging point that allows students to charge their smartphones.
The Vecos system has greatly simplified locker management, including automatic registration of all locker use. The previously time-consuming annual locker issue has been completely automated.
Complete automation of locker provision
Locker provision is completely automated and arranged through LeerlingKluisje.nl, Vecos' application site for students. Students who want a locker go to LeerlingKluisje.nl, log in with their school account, choose a locker and pay for it. Quick and easy. Echnaton is the first school in the Netherlands to have fully automated locker issuance like this.
Vecos' smart locker system keeps track for the school of which lockers have been assigned and to which students. From now on, the administration is always up-to-date. Through the management portal, Echnaton has real-time insight into locker use and actions such as preventive checks can be set up efficiently.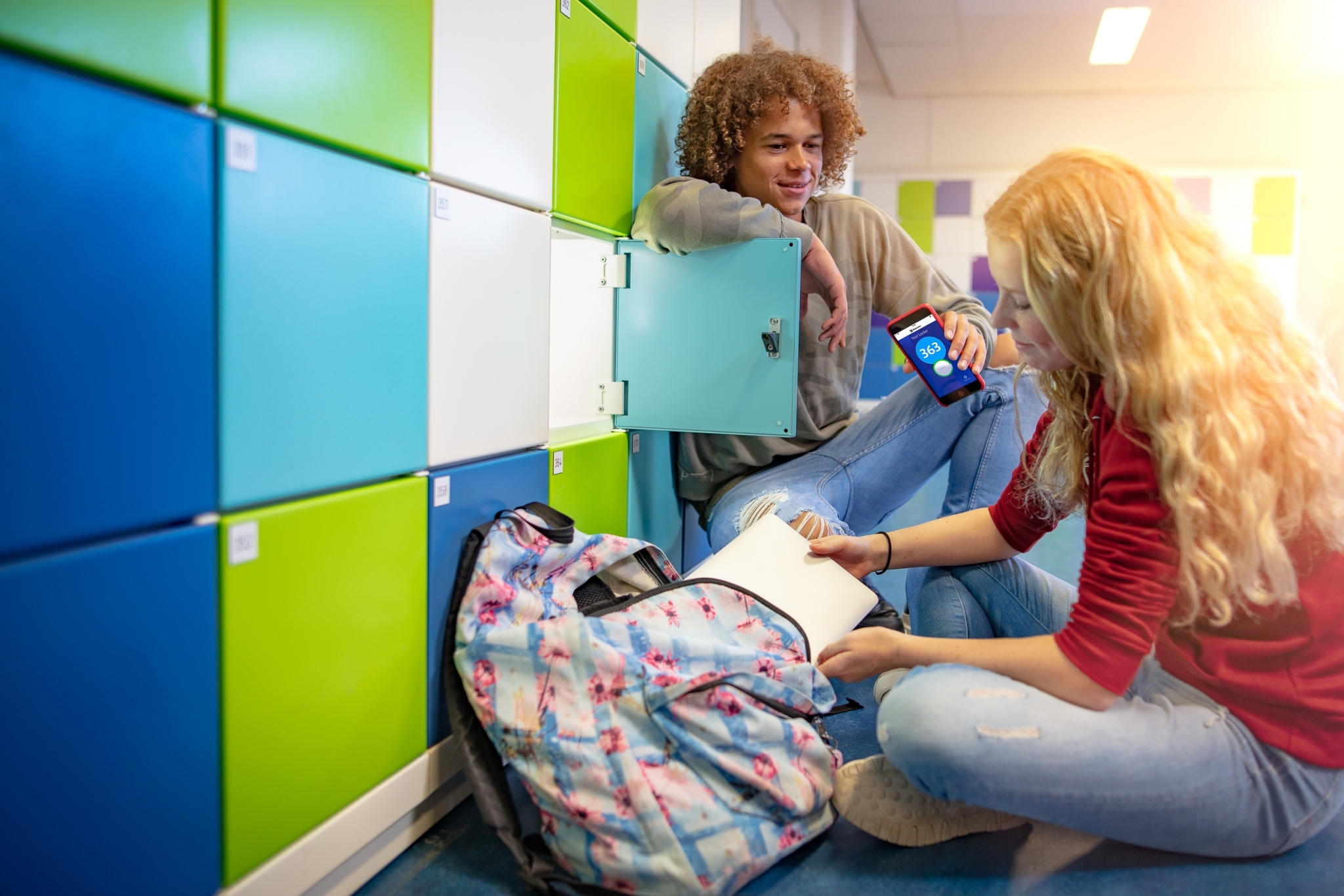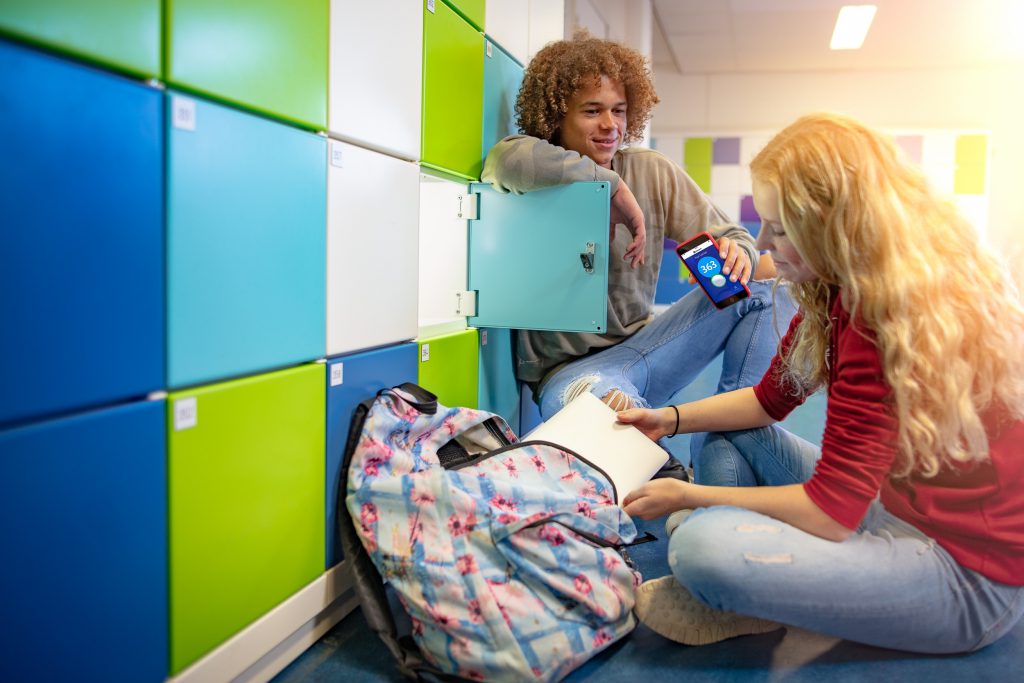 Results
Locker issuance automated: LeerlingKluisje.nl handles locker requests including payments. Vecos' smart locker system keeps track of all allocations.
Insight and overview: Locker administration is always up-to-date. The management portal provides real-time insight and the tools for efficient management and prevention.
Completely new look: The new lockers in fresh school colors give the corridors a modern and attractive look.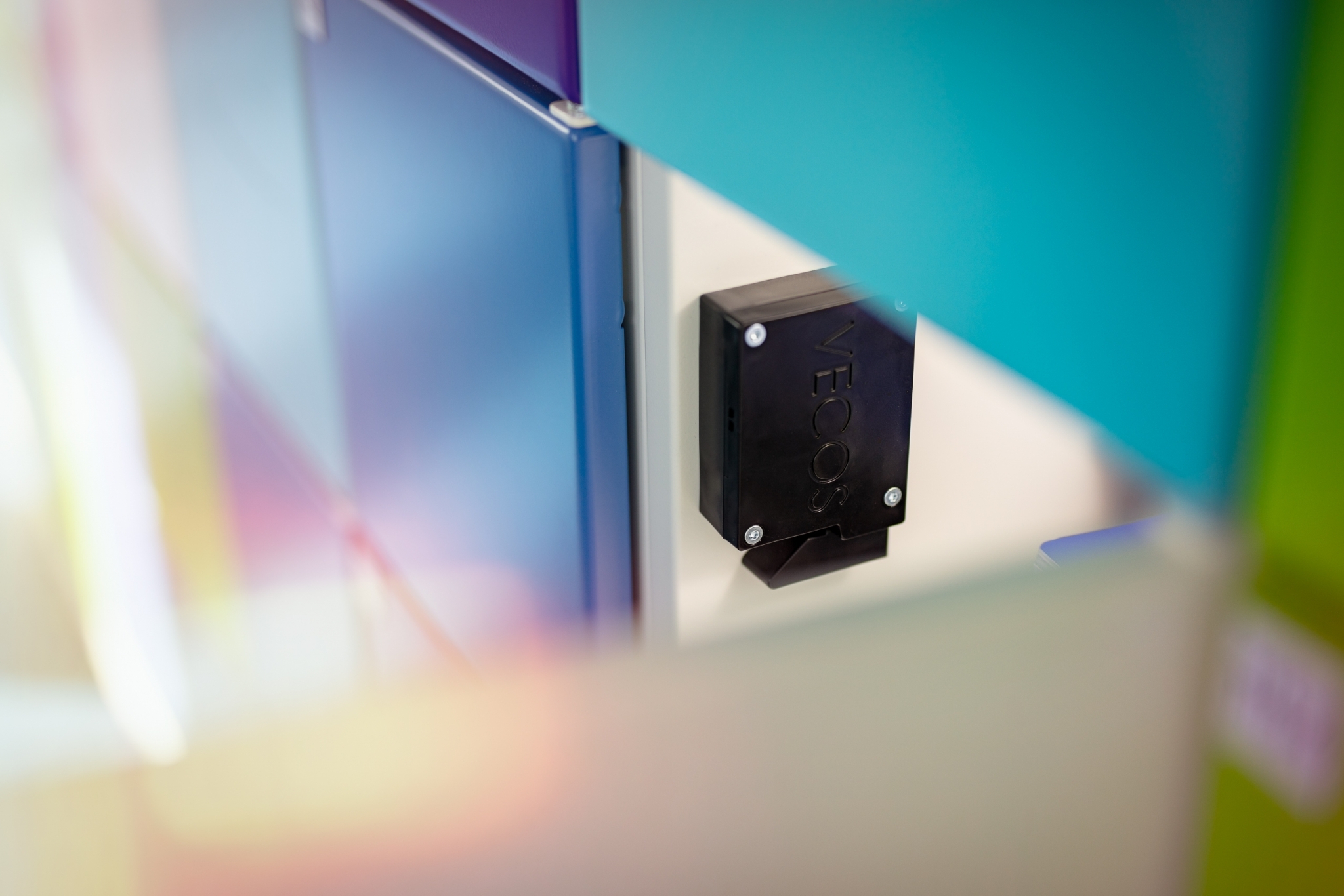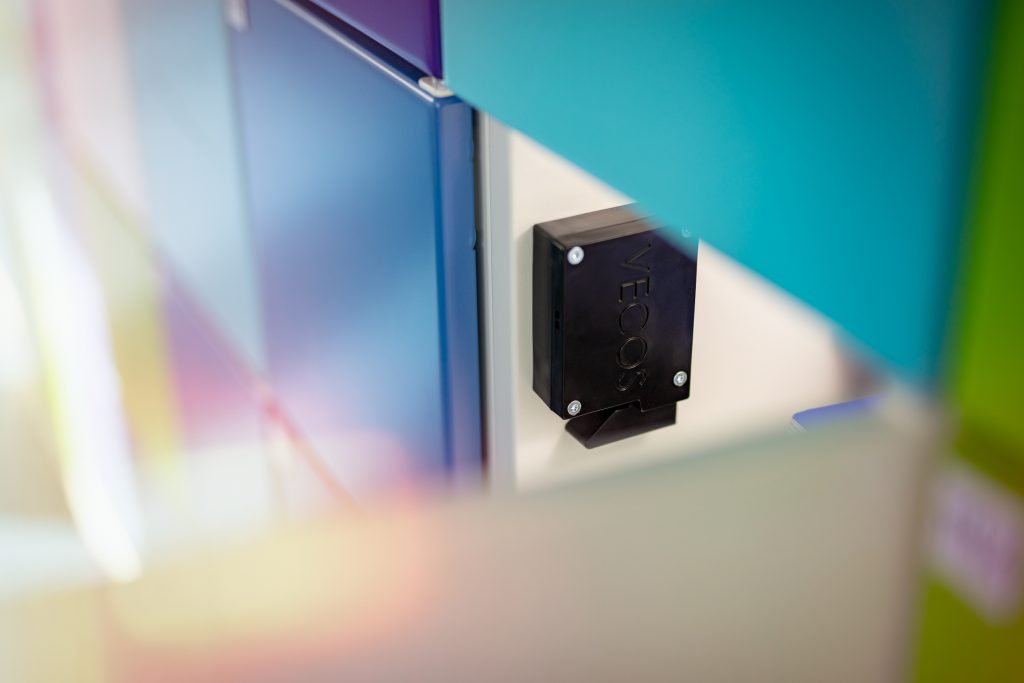 Ready to get smart?
A smart locker management system gives your people the freedom to work from anywhere, without needing a fixed desk. Get a personal recommendation today from the market leader in smart lockers.