Client Story
Microsoft India
Asia / Software & Technology


Three large MS India offices, embracing the new world of work
Microsoft Corporation is one of the Big Five American information technology companies, with offices around the globe. To further improve the employee experience in the Asian offices, the Regional Microsoft Real Estate Team wanted to introduce innovative tools, including smart lockers. Microsoft India supported and implemented the Regional Real Estate Team's suggested strategy.
Vecos is now working together with Microsoft India at their locations in Bengaluru, Gurugram and Hyderabad, which is Microsoft's largest research and development campus outside of its US headquarters. Nestled amidst 54 sprawling acres, the 'smart' and 'green' Hyderabad campus, consisting of three buildings, manages to blend in seamlessly with the city's landscape. The energy efficient and eco-friendly campus has hi-tech safety systems and recently bagged a LEED Gold Certification for one of its buildings.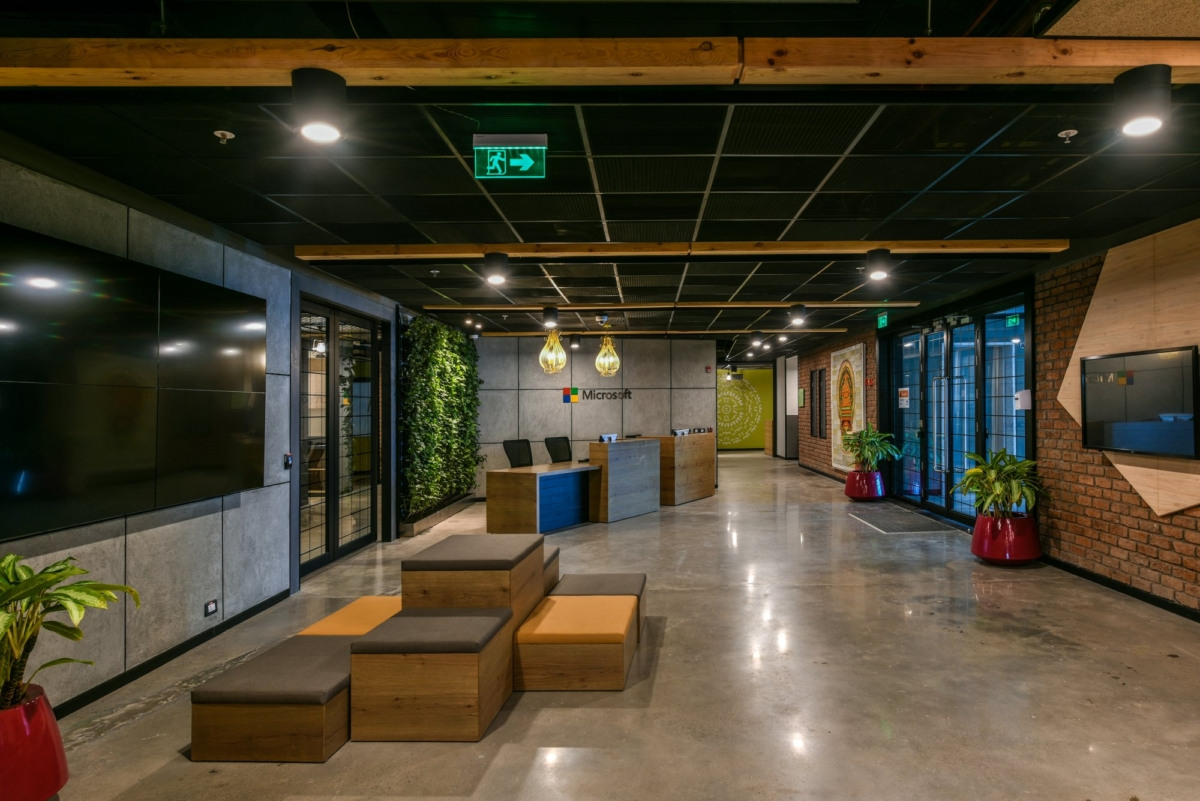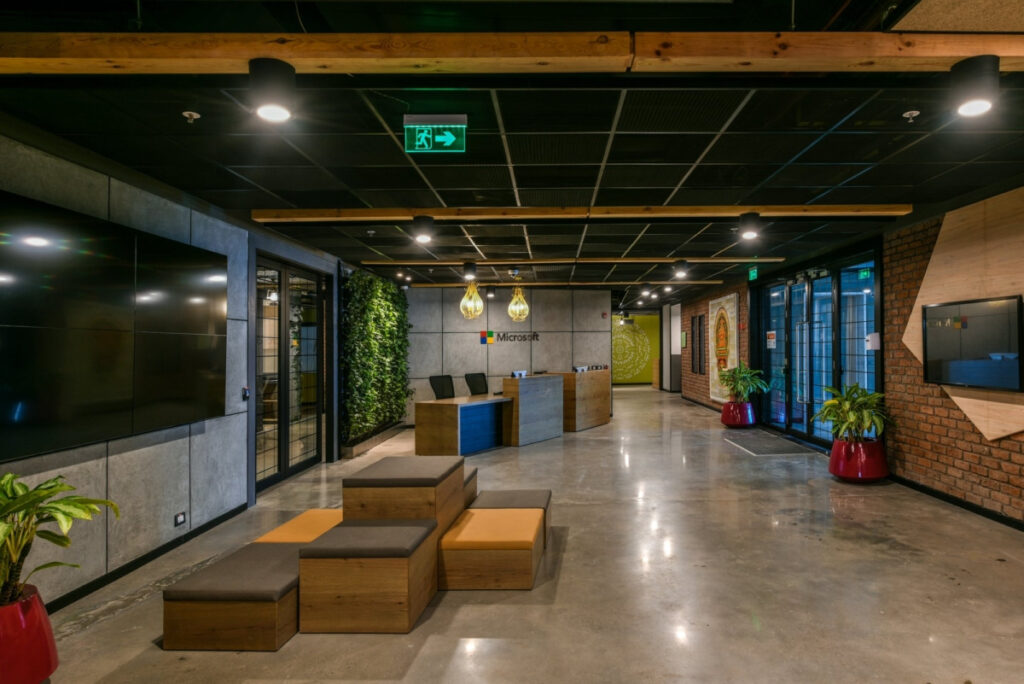 Data Management and Hybrid Working
With a smart locker system, all locker usage is logged to provide insightful data for locker management. For Microsoft India, this was an import reason to introduce smart lockers. To see how exactly lockers are being used in the different parts of the buildings and campus. Another emerging factor was the ongoing COVID-19 pandemic, which boosted the popularity of working from home. A dynamic locker system is a great tool for both managing and overseeing hybrid working and adapting the locker locations to the intensity of usage.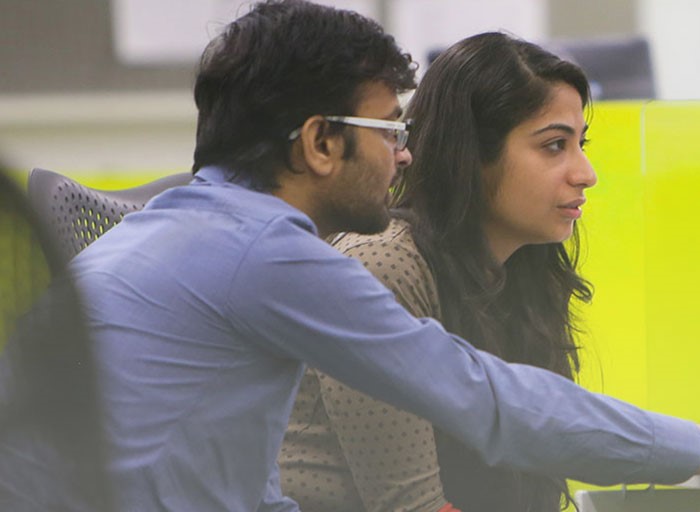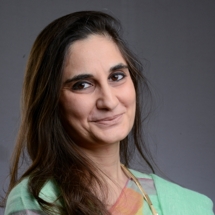 "Given the variety of roles, work requirements and diverse business needs, there is no 'one-size-fits-all' approach. What has been helpful is a fresh look at how we approach flexibility, wellbeing and inclusion, in a way that is sustainable and benefits employees in the long term."
Ira Gupta
HR Head, Microsoft India
Pilot Project
Microsoft had already worked with the Vecos smart locker system. The first project Microsoft and Vecos worked on together was Microsoft Amsterdam, in the Netherlands. This collaboration has since developed into a Global Partnership. Vecos is an official Microsoft Certified Partner. That said, every office experiences its own journey with dynamic working and has its own storage needs and requirements. To experience what it's like to work with the Vecos smart locker system, Microsoft Bengaluru did a pilot project.
For the pilot project, the gym area in the company leisure centre was outfitted with 80 Vecos lockers. Employees operated these gym lockers with their work badge or the Vecos locker app. The pilot was a success, yielding the required data to proceed. The Regional Microsoft Real Estate Team and Microsoft India indicated they were ready for the next step, which included working with smart lockers in the office.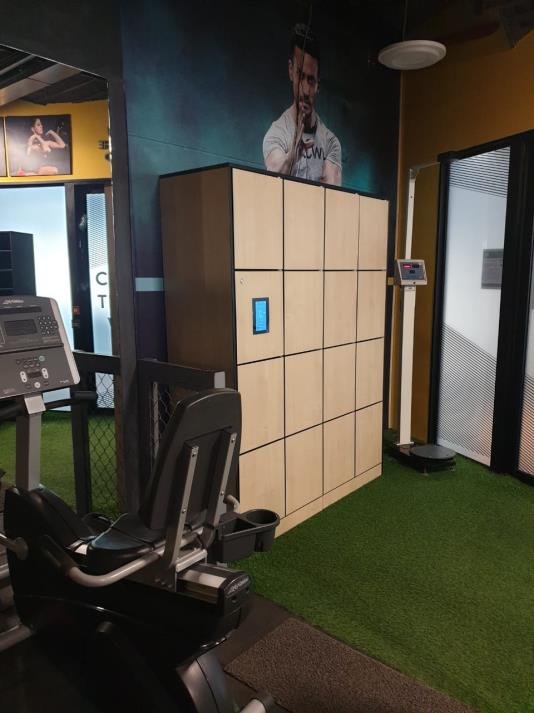 Different Locations, Different Storage Needs
After the pilot project in 2020 with 80 lockers, in 2021, another 120 smart lockers were installed at the gym area in the Luxor North Tower in Bengaluru. Furthermore, over 3,400 lockers were installed in the office in Microsoft Hyderabad. The new lockers, also operated with an employee badge and the Vecos locker app, were all added and connected to the same locker system used for the pilot.
Working with a single locker system enables efficient, centralized remote locker management. The Microsoft India Workplace Team can view all locker usage data and provide support for all connected locations. Including different locations with different storage needs, like in this case gym lockers and workplace lockers, isn't an obstacle. In the locker management software, lockers can be defined and organized in customized separate areas with their own usage rules.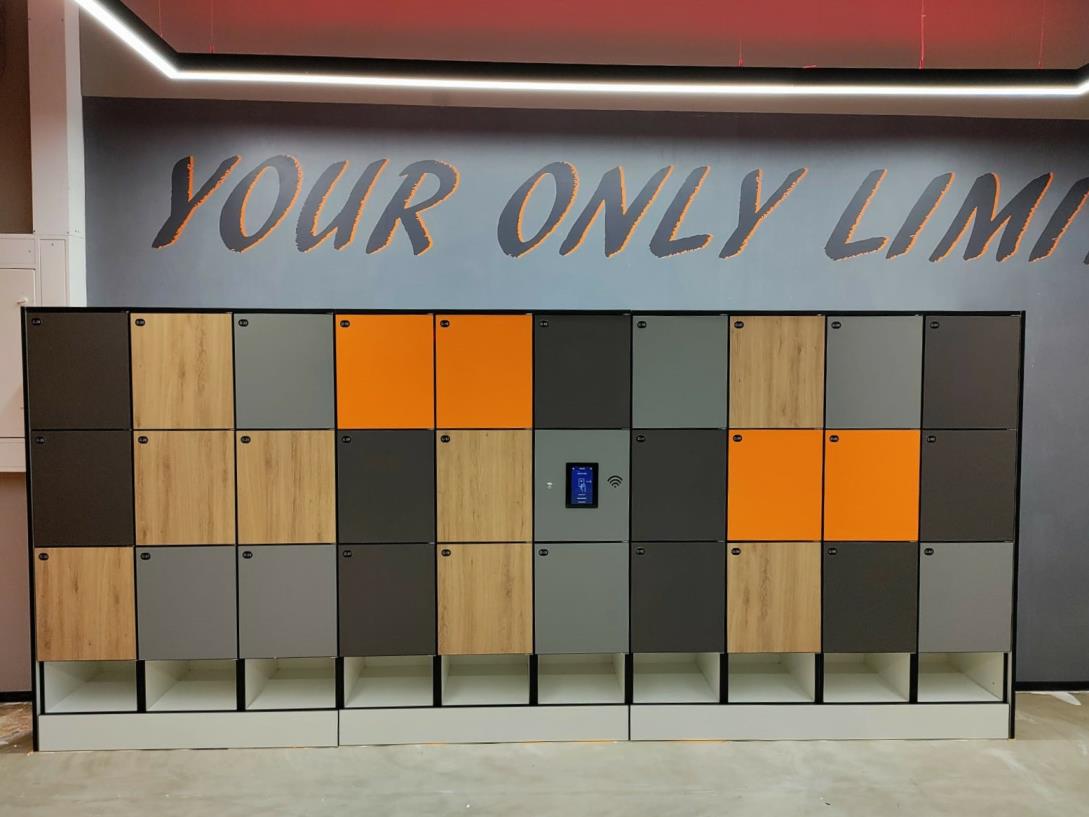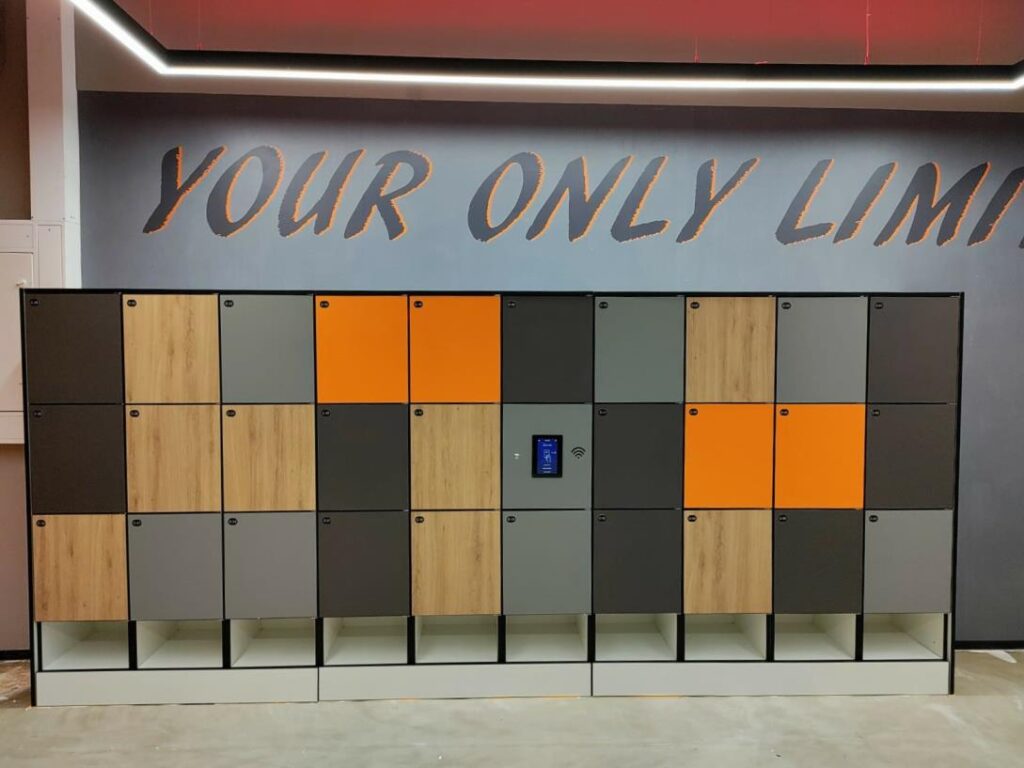 Scaling Up!
Microsoft India is large and growing. They started the implementation of smart lockers location by location, using a single locker system. In order to be future-proof, maximum flexibility in adding locations and smart lockers when needed is essential. Scaling therefore needs to be a smooth process.
The software of the Vecos smart locker system is cloud-based and infinitely scalable. Adding locations or lockers to a location is fast and easy. Microsoft India's smart locker system currently manages more than 4,000 lockers in 5 locations in the cities of Bengaluru, Hyderabad, and Gurugram, the most recent addition. When needed, they can further expand and add any number of locations, buildings and lockers to their locker system.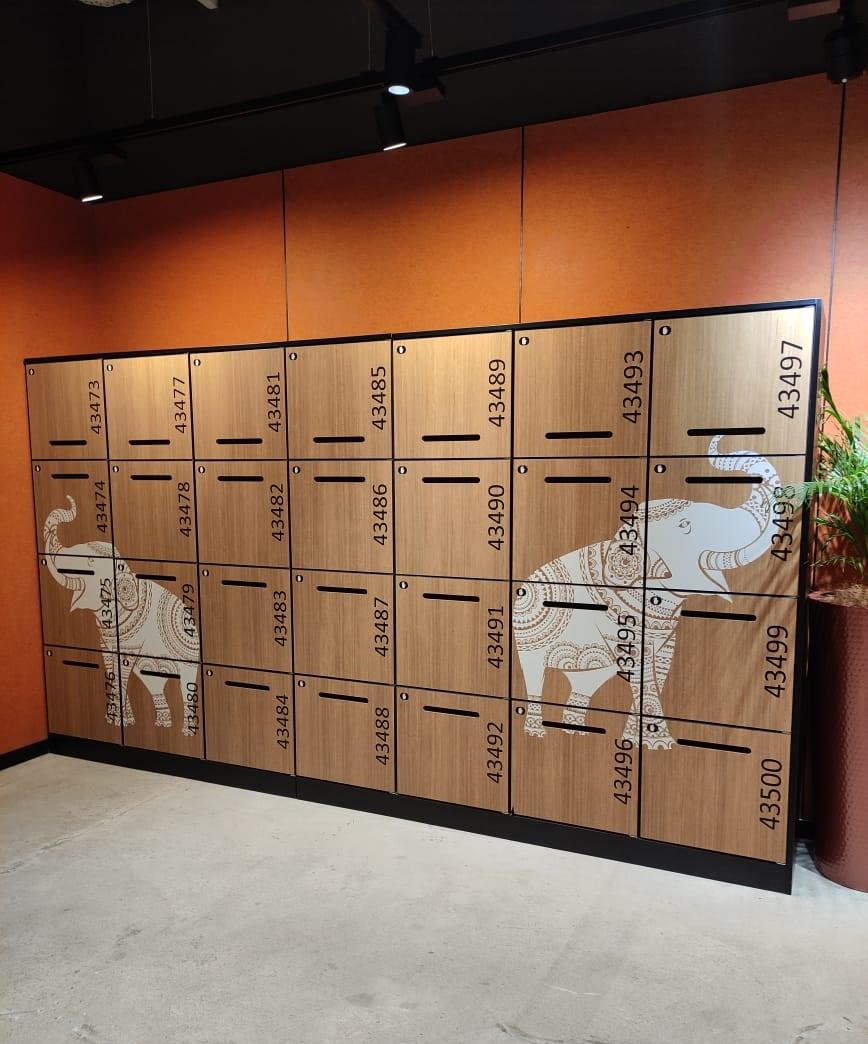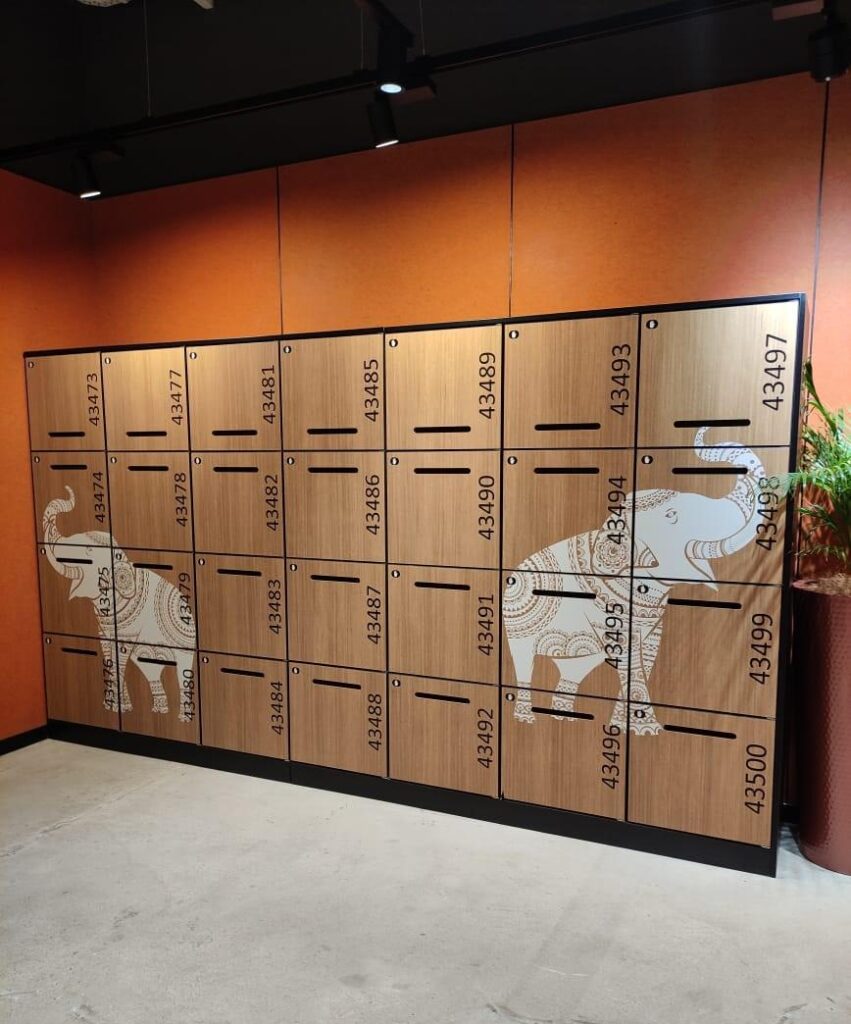 A Hybrid Work Style
Initially, all office lockers were personally assigned, either for personal storage or for teamwork. However, based on new developments and insights from the locker usage data, the connected offices have now switched to a hybrid work style. Meaning a mix of assigned and dynamic lockers depending on the type of work employees do.
Locker usage data showed the exact effect of employees working from home more often and how much storage space remained unused every day because of that. At the same time, the number of employees continued to grow. To accommodate hybrid working and to optimize the locker usage, part of the lockers are now dynamic. Dynamic lockers are used on demand and released again after the employee has finished work, making them available again to others. Another dynamic change is that over 4000 employees are connected to all five locations. This means when they visit one of the other buildings, they can get a visitor locker, simply using their employee badge.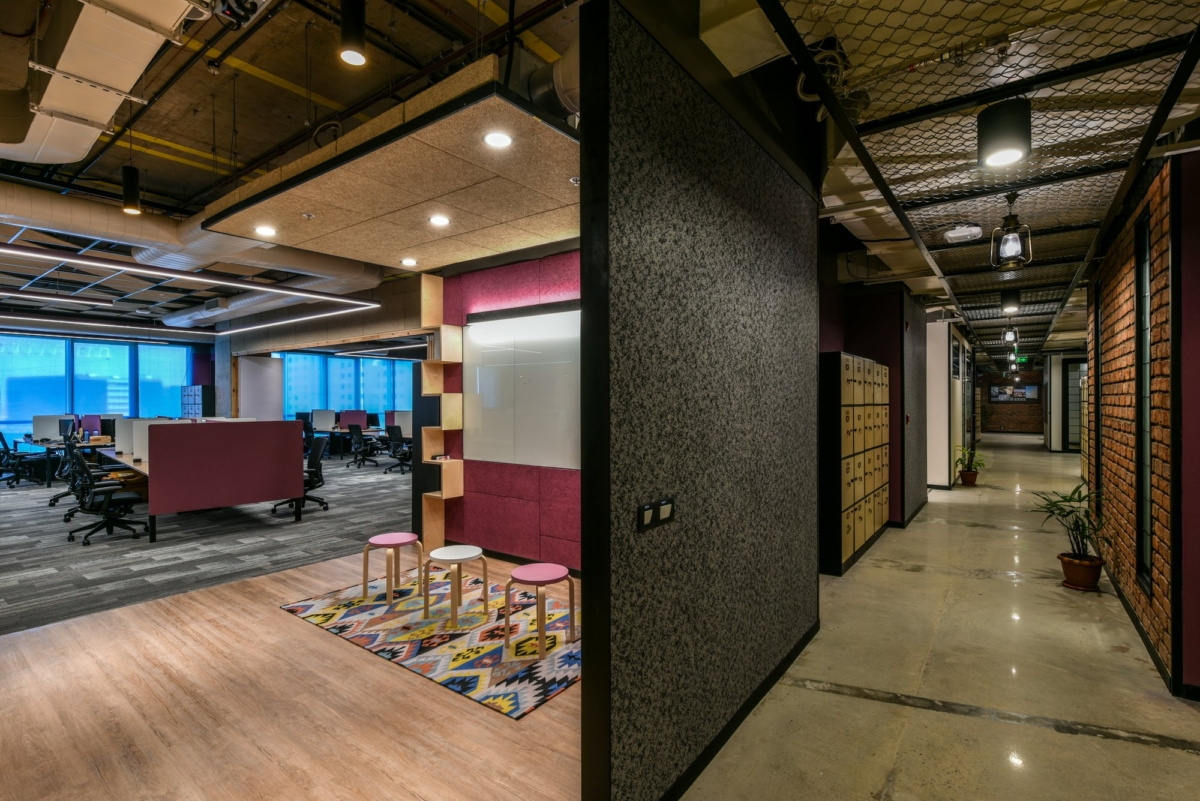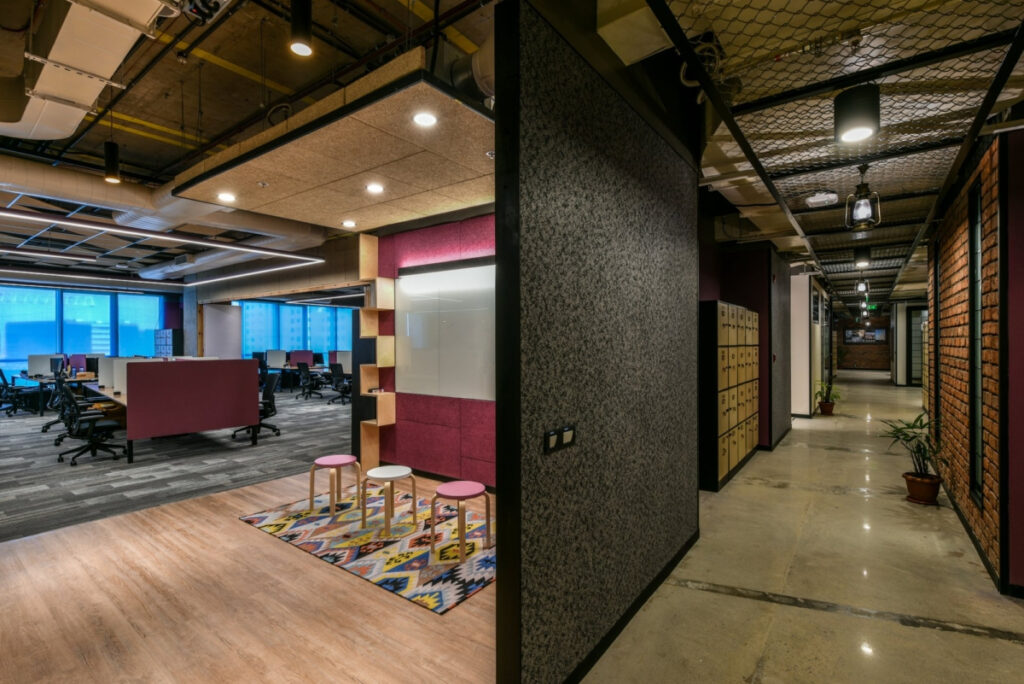 Data-Based Locker Management
The locker management is data-based. The software provides the tools to improve efficiency where needed. Locker configurations are easy to set and adjust, for instance when Microsoft India changed fixed assigned lockers into dynamic lockers. And sometimes the solution to a problem is found elsewhere. The usage data also help identify in which areas lockers are used most and where least. Based on that information, the Microsoft India Workplace Team discovered a very local shortage, which they solved by physically moving lockers from a low usage area to that high usage area.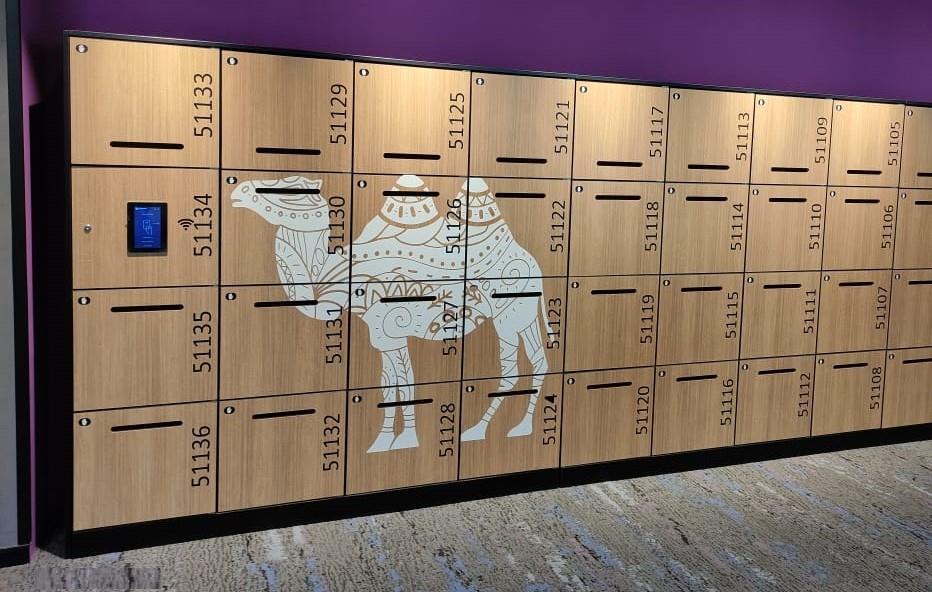 Results
Remote locker management. The Microsoft India Workplace Team can view the locker usage data and provide support for all locations via the locker management portal.
Data-based locker management. Using the locker data and adaptable configurations, Microsoft India optimized their locker usage and employee experience.
Easy scaling. Scaling is infinite, fast and easy. Between 2020 and 2023, Microsoft India has grown from 80 smart lockers in 1 location to 4,000 lockers in 5 locations.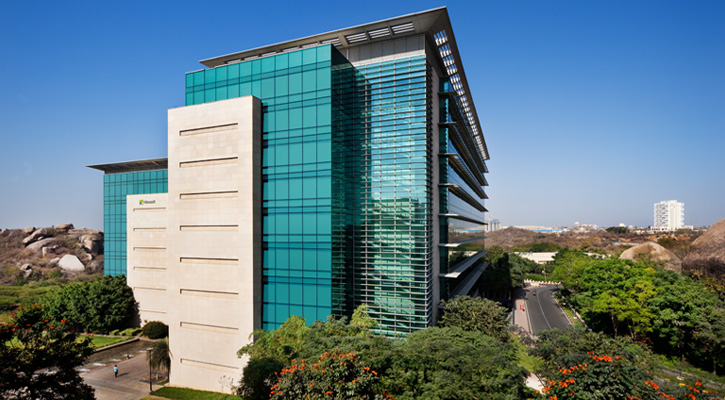 Ready to get smart?
A smart locker management system gives your people the freedom to work from anywhere, without needing a fixed desk. Get a personal recommendation today from the market leader in smart lockers.