Client Story
Boston Consulting Group
Asia / Professional Services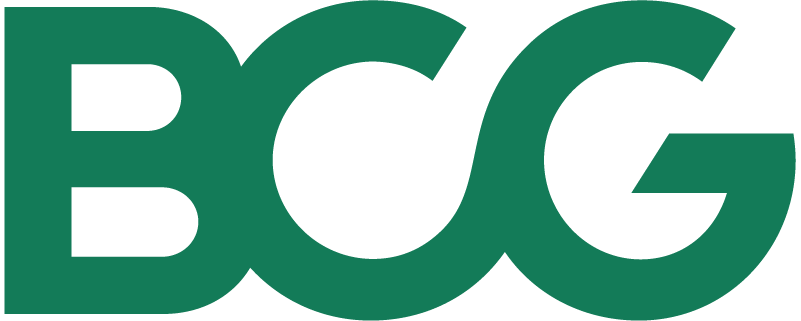 Dynamic working using Vecos' future-proof smart locker system
Global consulting firm Boston Consulting Group (BCG) partners with leaders in business and society, to unlock the potential of those who advance the world. Many of their clients rank among the world's 500 largest corporations.
One of these offices is BCG Singapore, located in the heart of Singapore's central business district, at Raffles Place, with a beautiful view of Marina Bay and the Singapore River. At its start in 1995 there were less than 10 employees. BCG Singapore has since successfully grown to 500 employees. In 2021 they launched their Digital Ventures campus, focused on building businesses. BCG Digital Ventures helps influential organizations invent, launch, and scale visionary businesses, products and platforms. Another development in that year was the decision to introduce dynamic working.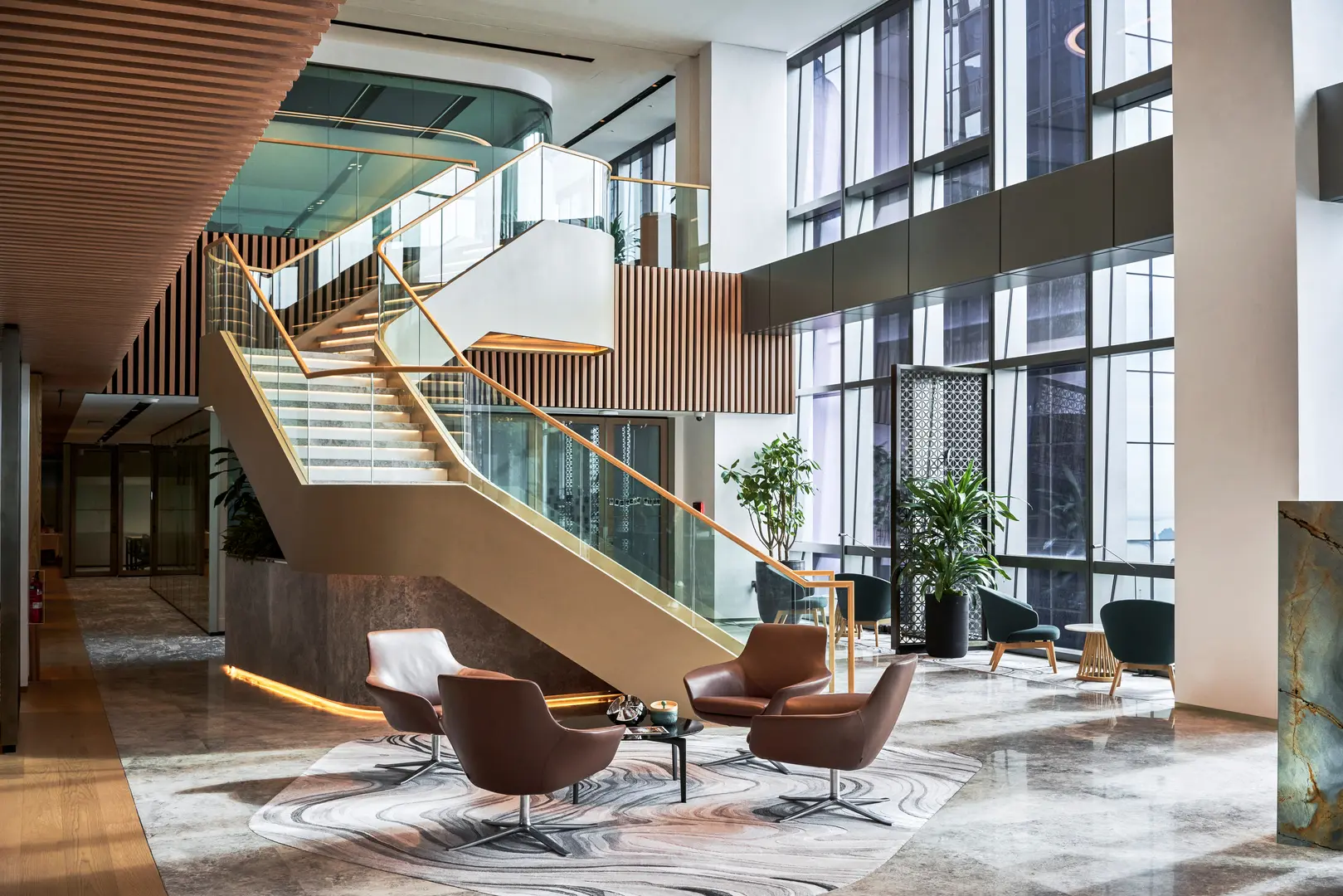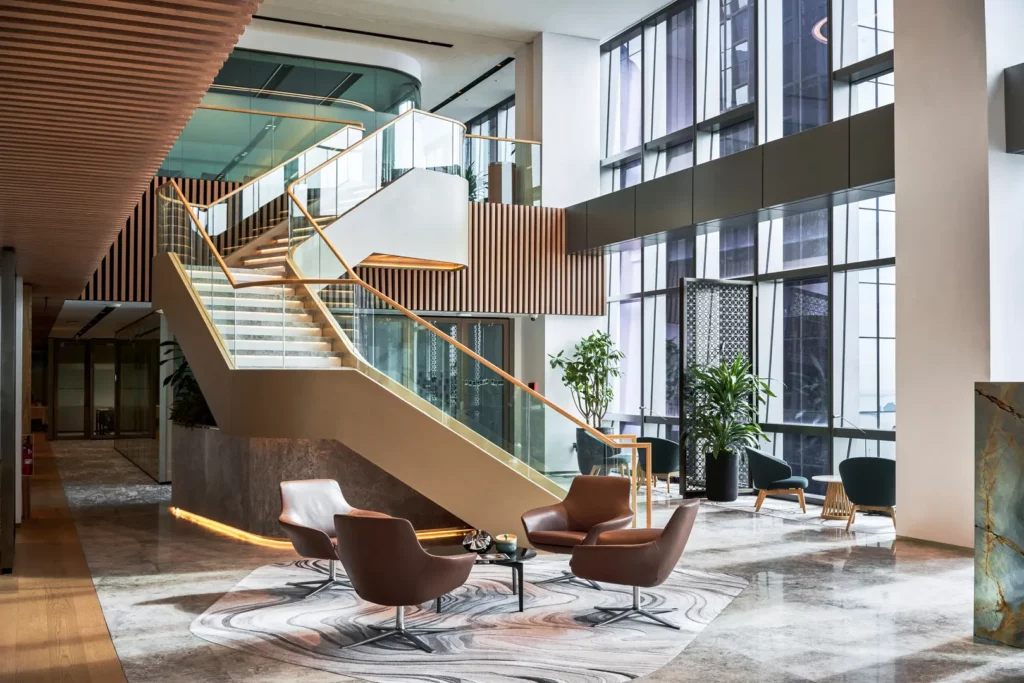 Introducing a dynamic workplace strategy
As an organization specialized in consultancy, a large percentage of BCG Singapore's employees naturally are consultants. They spend a lot of time seeing and working with clients outside the office. Because of this, every day, part of the space and resources at the office remain unused. Facilities Management realized this offered opportunities to improve efficiency. BCG Singapore therefore decided to introduce a dynamic workplace strategy.
To achieve a successful dynamic work environment where all employees can easily find an available locker when needed, BCG Singapore wanted to switch to smart lockers. A smart locker system would also provide Facilities Management with the essential usage data to be able to make data-driven decisions.
Keeping options open
For BCG Singapore, not only the data management was important. With the tools to gain factual insight, you would also want to have the options to make adjustments and introduce new services where needed. BCG Singapore therefore wanted a locker management system that was adaptable, both with respect to their continuous growth and their employees' needs.
BCG wasn't new to smart lockers. BCG Hamburg, in Germany, was already working with the Vecos smart locker system. For a first-hand impression how the lockers work, a demonstration was provided by a Vecos partner in Singapore, a furniture builder that regularly builds locker cabinets for the Vecos system. Based on BCG Hamburg's experiences, the versatile, adaptable functionalities and reliability of the system, BCG Singapore also chose to implement the Vecos locker system.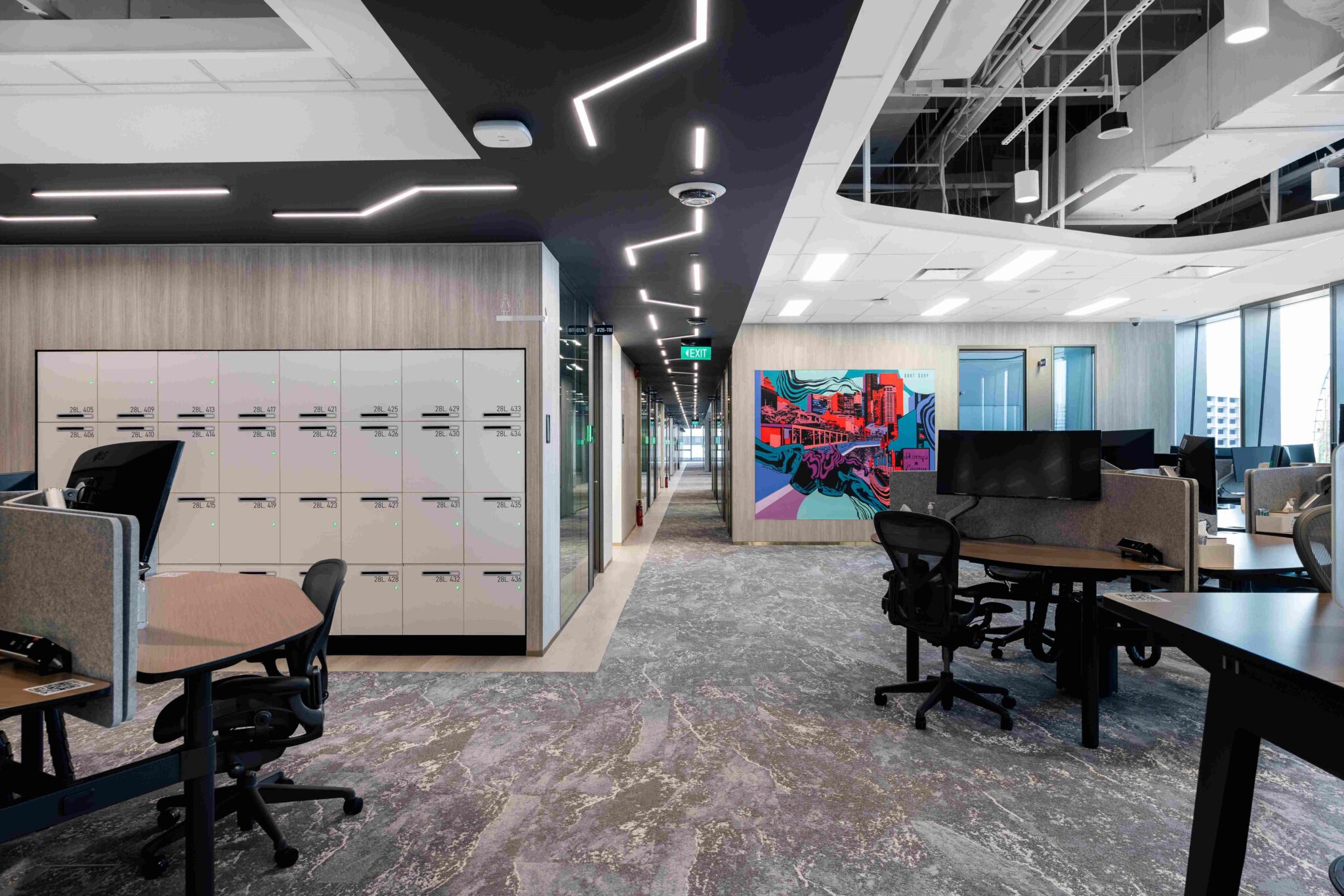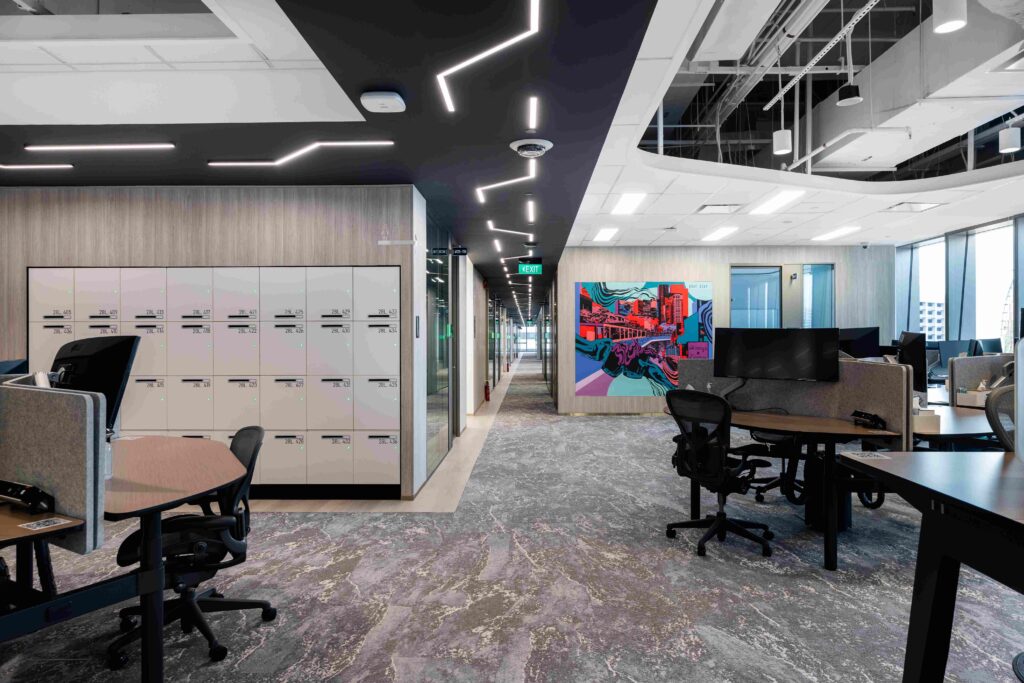 "Why do offices exist at all? We believe they exist for connection, collaboration, affiliation, and learning. [...] We need spaces and setups that promote learning together, mentoring, and growth. What we don't need is rows of individually assigned desks."
Debbie Lovich
Managing Director & Senior Partner in the Boston office of Boston Consulting Group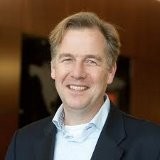 "BCG and Vecos discussed storage needs and capacity. Functionalities such as parcel services and the use of a workplace app were considered valuable options for the future."
Paul Sandberg
Workplace Advisor Asia at Vecos
Shaping the work experience
With employees working from different locations, not necessarily the office, deciding on introducing a dynamic work environment is the first step. Shaping the work experience is the next one, which is an ongoing process. Data-management will provide new insights and, for a fast-growing organization, dealing with changes in the work environment is a given. Together with Paul Sandberg, account manager of Vecos, BCG Singapore discussed storage needs and capacity, and functionalities relevant now and potentially in the future.
Future-proof
Certain functionalities were considered valuable options in the future, such as a parcel service and the use of a workplace app. BCG Singapore therefore wanted the flexibility to introduce services at their own pace. To operate the lockers, BCG Singapore wanted to use an app. Ideally, if they switched to a workplace app, they would then have a single app for all connected services in the office, including the lockers.
The Vecos smart locker system is future-proof and designed to accommodate work style changes and growth. The system is highly adaptable and infinitely scalable. Changing and setting locker configurations is easy. Services can be added when needed, as well as more lockers. With the implementation of the system, BCG Singapore decided to use the Vecos app. In the future, if they introduce a workplace app, the locker functionalities can be integrated into that third-party app.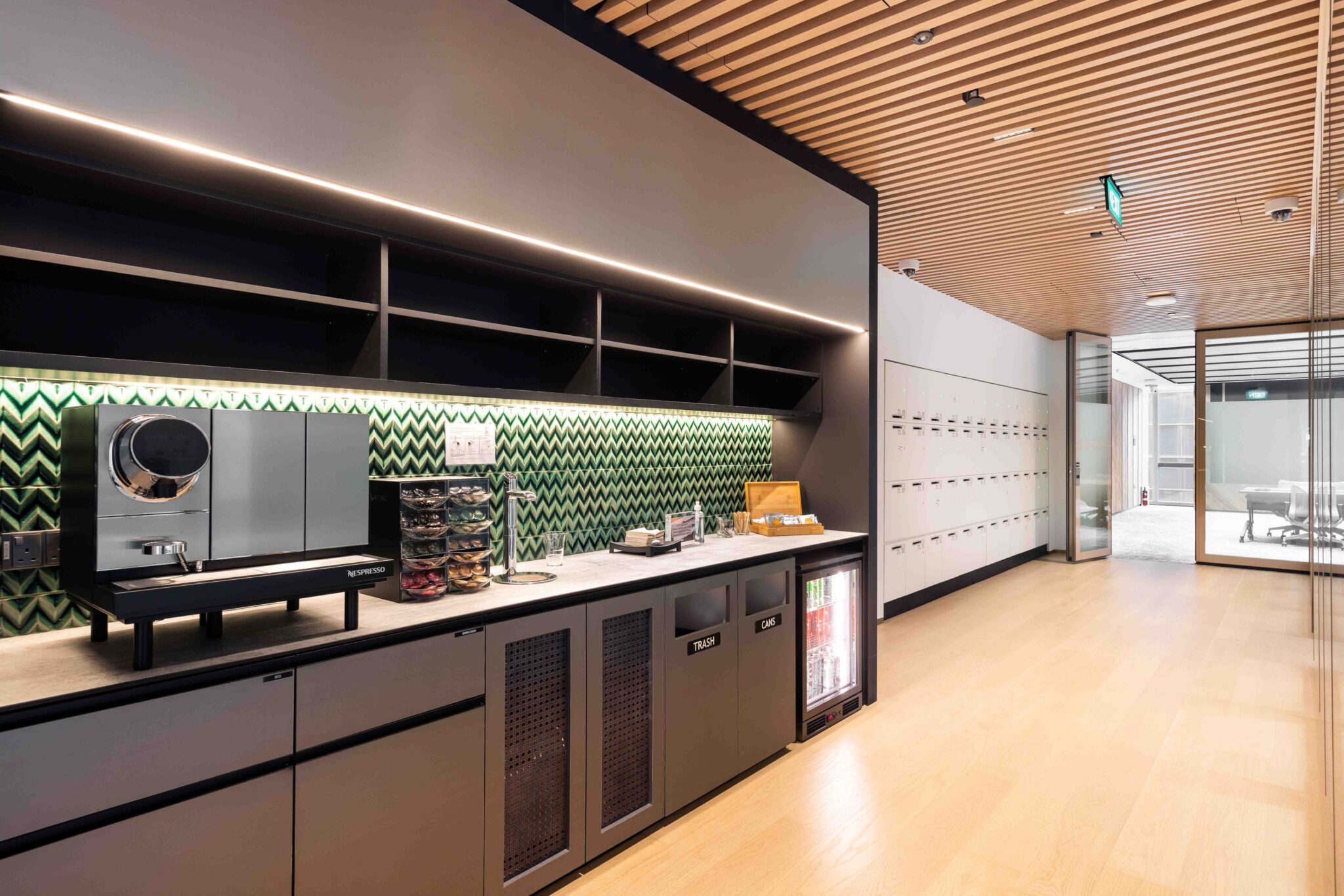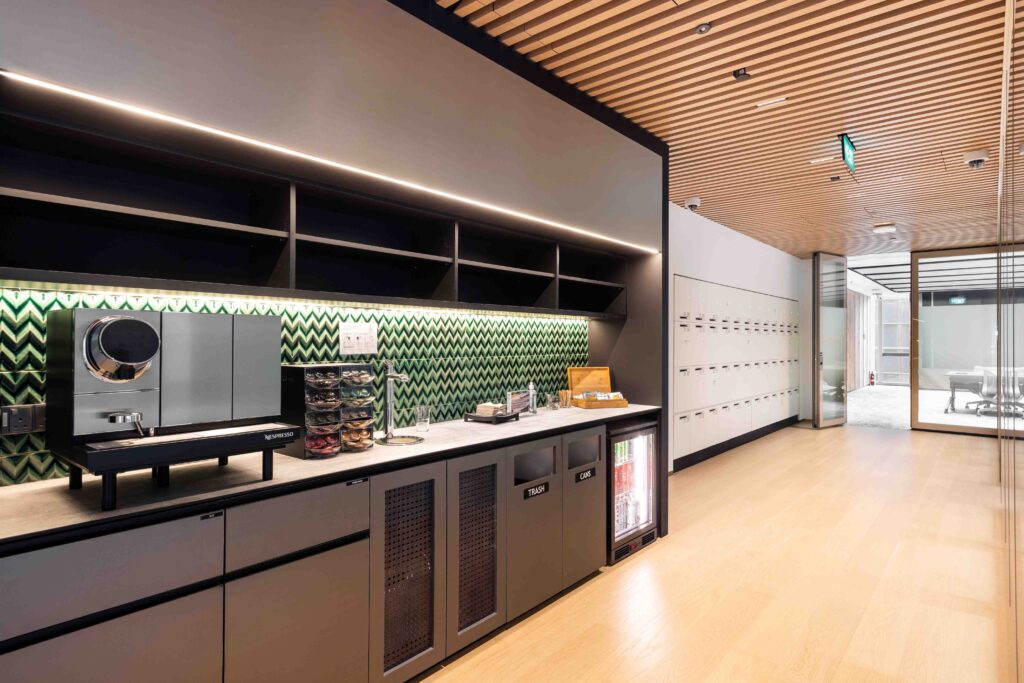 Further growth and flexibility
Based on their estimated usage and the growth of their organization, BCG Singapore opted for additional storage capacity. 372 smart lockers were installed in their office, elegantly built-in into walls. Employees operate the lockers with their BCG card or the Vecos locker app. The lockers cater to multiple storage needs. Employees can use a workplace locker for personal storage space when they come into the office. For employees working in client teams there are team lockers to facilitate their collaboration.
The Vecos smart locker system automatically logs all locker usage, such as the locker status, occupancy and who uses the lockers. BCG Singapore learned from their data that the locker occupancy was lower than they expected. Their office has since grown from 350 to 500 employees, using the same number of lockers, with sufficient storage capacity for further growth. However, if needed in the future, BCG Singapore can always add lockers to their current system. Just like a workplace app or parcel lockers can still be integrated into BCG Singapore's locker solution, should they choose to.
One thing led to another
BCG first started using the Vecos smart locker system in their Hamburg office. The BCG team, supported by the Vecos team, then received Information & Security approval to use the Vecos system in any BCG location. BCG Singapore followed in 2021. Since then, the offices in Hong Kong (250 lockers), Bangkok, Thailand (100 lockers) and Manilla, the Philippines (100 lockers) have implemented Vecos smart lockers as well.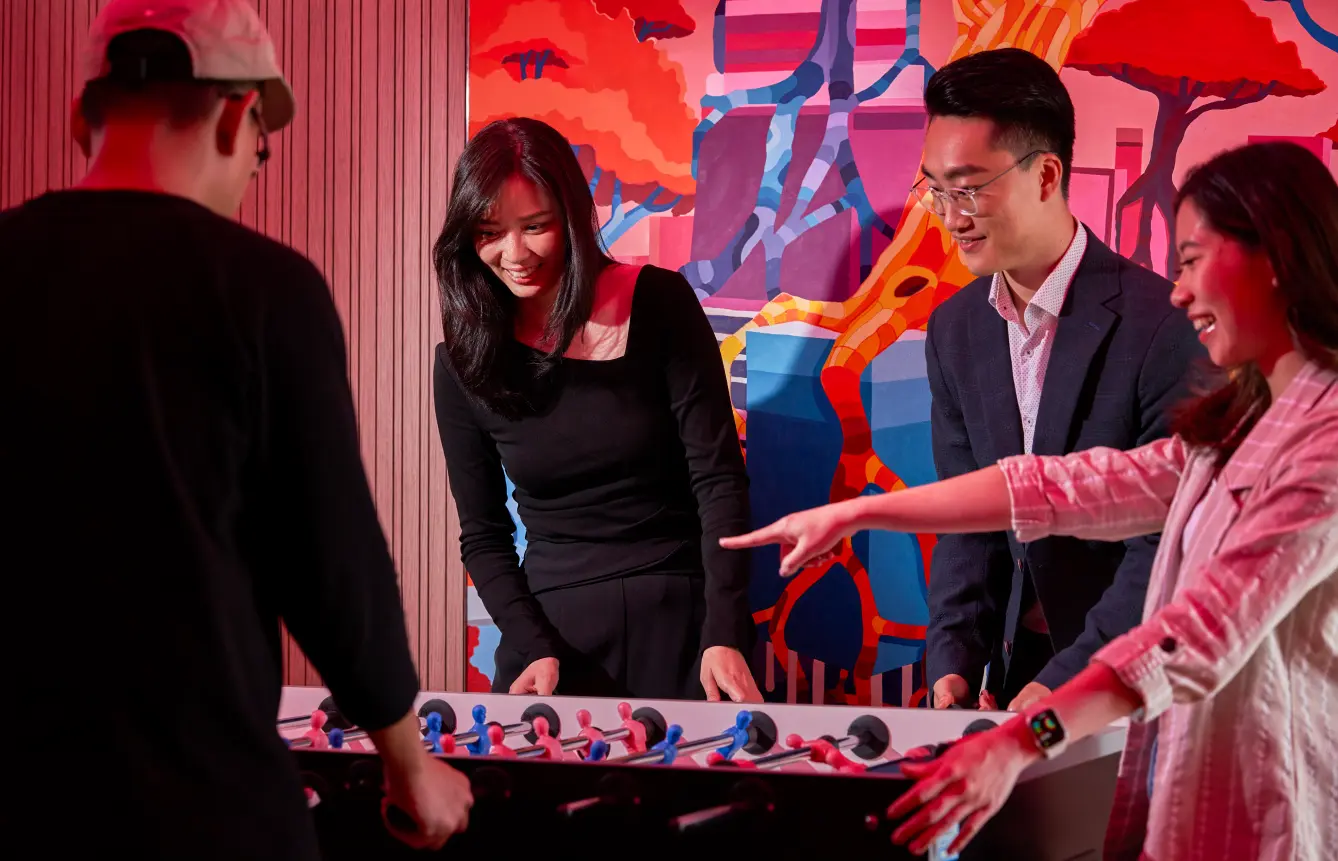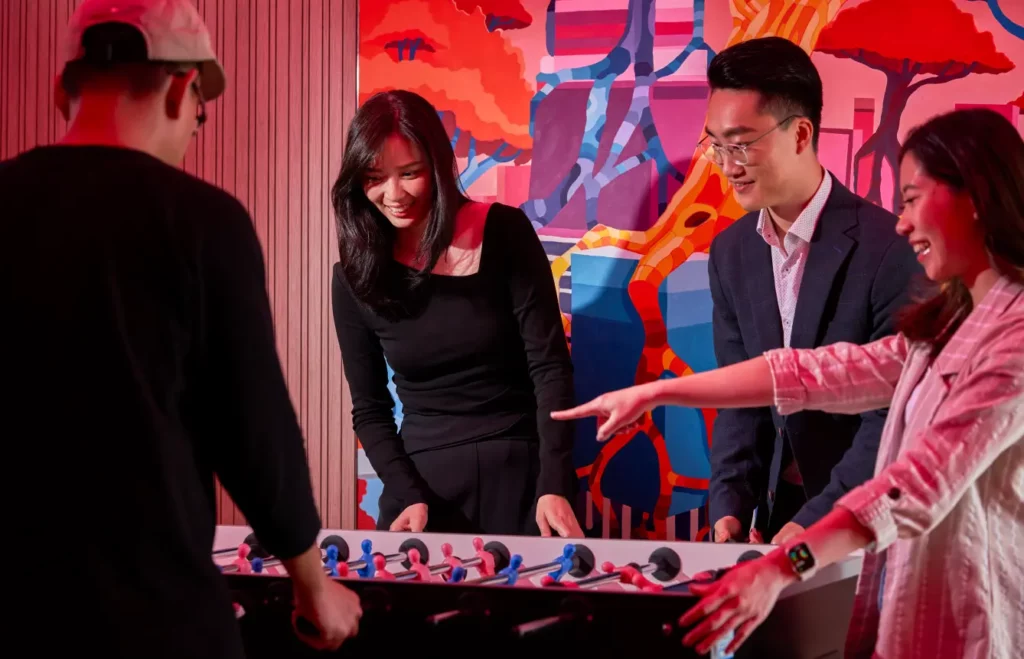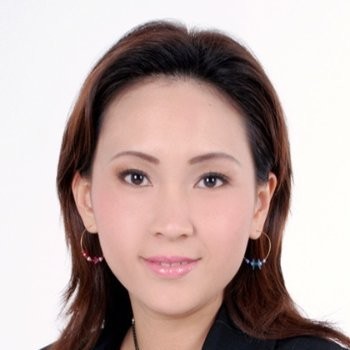 "We are still using the native Vecos Locker App and have not integrated it yet with our own workplace app. But hey, who's complaining? I love our Vecos lockers!"
Grace Taylor
Global Real Estate Capital Projects Senior Director at BCG Singapore
Results
Data-driven locker management. The locker management software provides insight into how office storage is being used and the tools to optimize locker usage.
Capacity for further growth. Dynamic use of their office lockers has allowed BCG Singapore to grow without requiring additional lockers.
Adaptability. BCG Singapore is future-ready with a scalable and flexible locker system. New lockers and services like a parcel service or workplace app can be added when needed.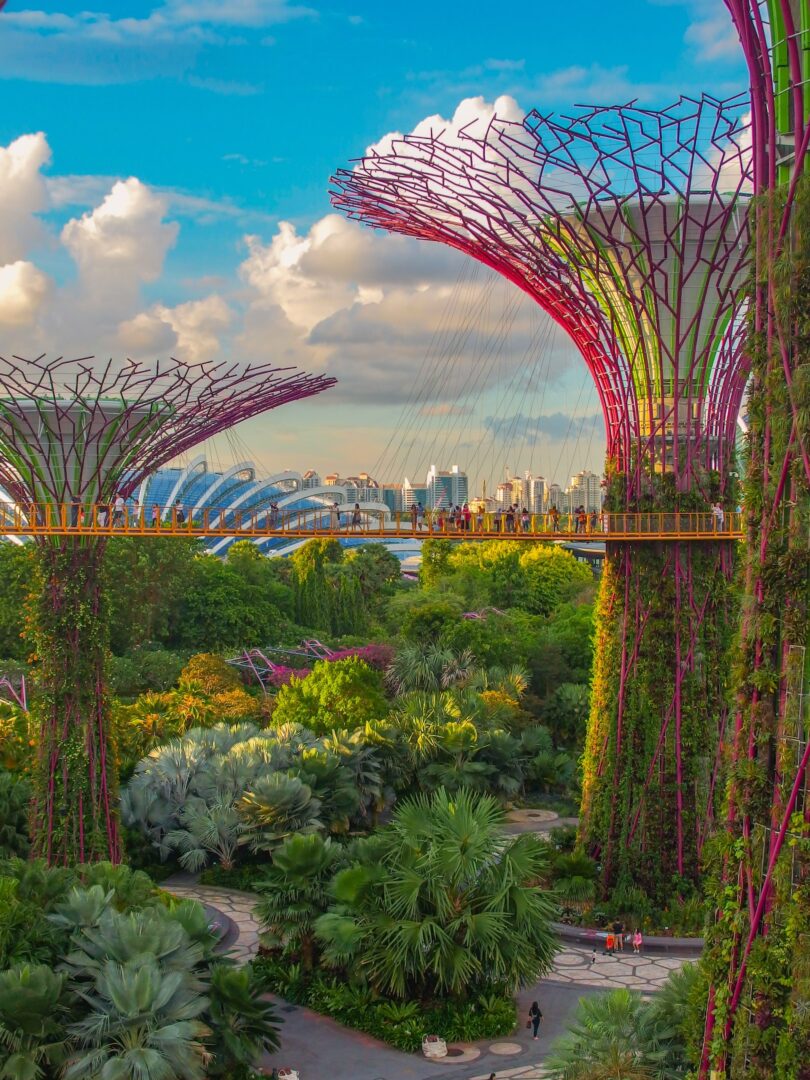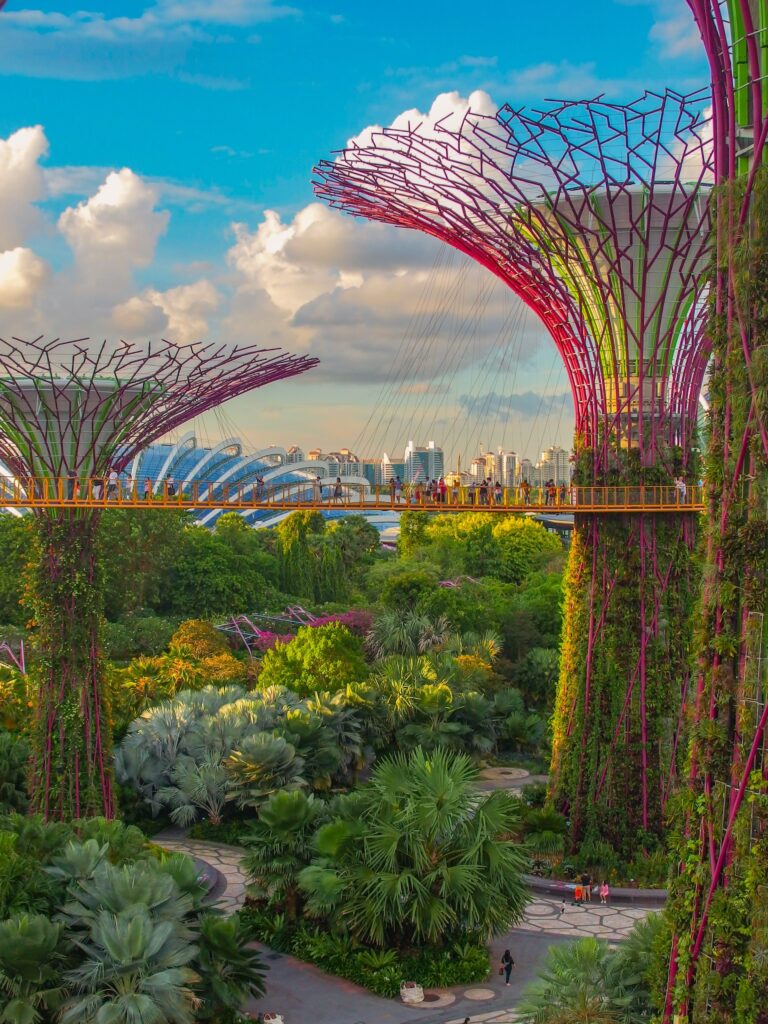 Ready to get smart?
A smart locker management system gives your people the freedom to work from anywhere, without needing a fixed desk. Get a personal recommendation today from the market leader in smart lockers.