Client Story
Commonwealth Bank of Australia
Australia / Financial Services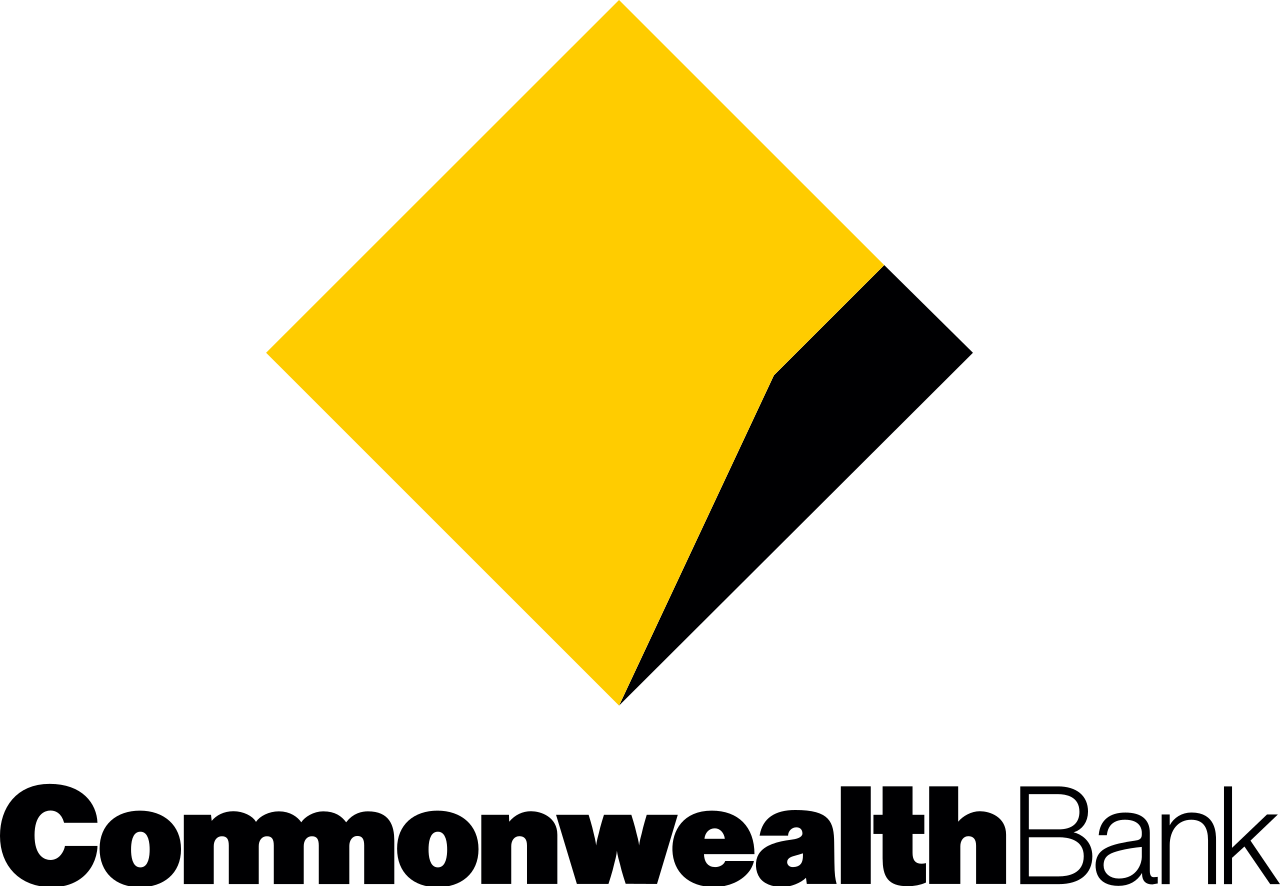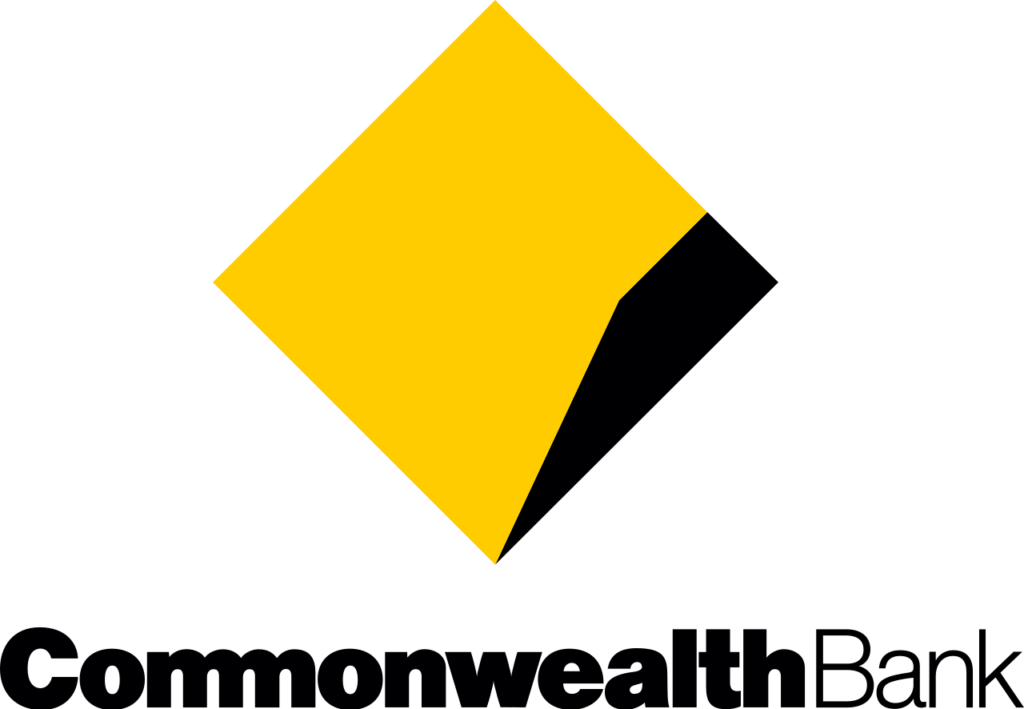 How Australia's largest bank maximized office utilization with Vecos
How does Australia's largest bank optimize space, increase productivity, and improve employee experience – while dealing with an overspill of traditional lockers? With Vecos' smart locker management system, Commonwealth Bank of Australia (CBA) successfully facilitated workplace flexibility, promoted freedom of movement, and maximized office utilization. Employees can now self-assign any locker in any tenancy and hence, communicate and collaborate more easily. And despite the high level of technological innovation, the South Eveleigh campus remains a very human space.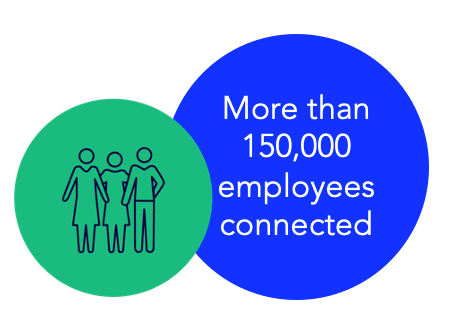 A thriving community on campus grounds
CBA's workplaces at South Eveleigh are designed with flexibility, wellbeing, connectivity, and sustainability in mind, and they are powered by 100% renewable energy.
In 2019, CBA relocated employees from six different sites into their new building, called Axle. The building spans more than 42,000 m2 and is capable of accommodating up to 4,000 people. Designed as a fully flexible workplace, Axle offers an expansive variety of formal and informal spaces to support a plethora of work activities. Axle was recognized as providing the best workplace experience in the country and top ten globally by Leesman, an independent authority on employee workplace experience. Though expansive, the building is designed as a series of interconnected, human-scaled spaces. Flexibility runs throughout—there are no assigned desks, but employees have access to lockers for stowing away personal items, as they might transition to different workspaces throughout the day.
And The Foundry has been labelled the country's first 'groundscraper' in reference to its large-scale size of 51,000m² over six levels and oversized atrium space. The concept of enabling innovation has informed the design of the workplace, which features large open areas, hackable spaces – where barriers to collaboration can be removed – as well as quiet retreat zones for concentrative work. Based on the principles of maximum flexibility, collaboration and innovation, The Foundry truly is the workplace of the future, today.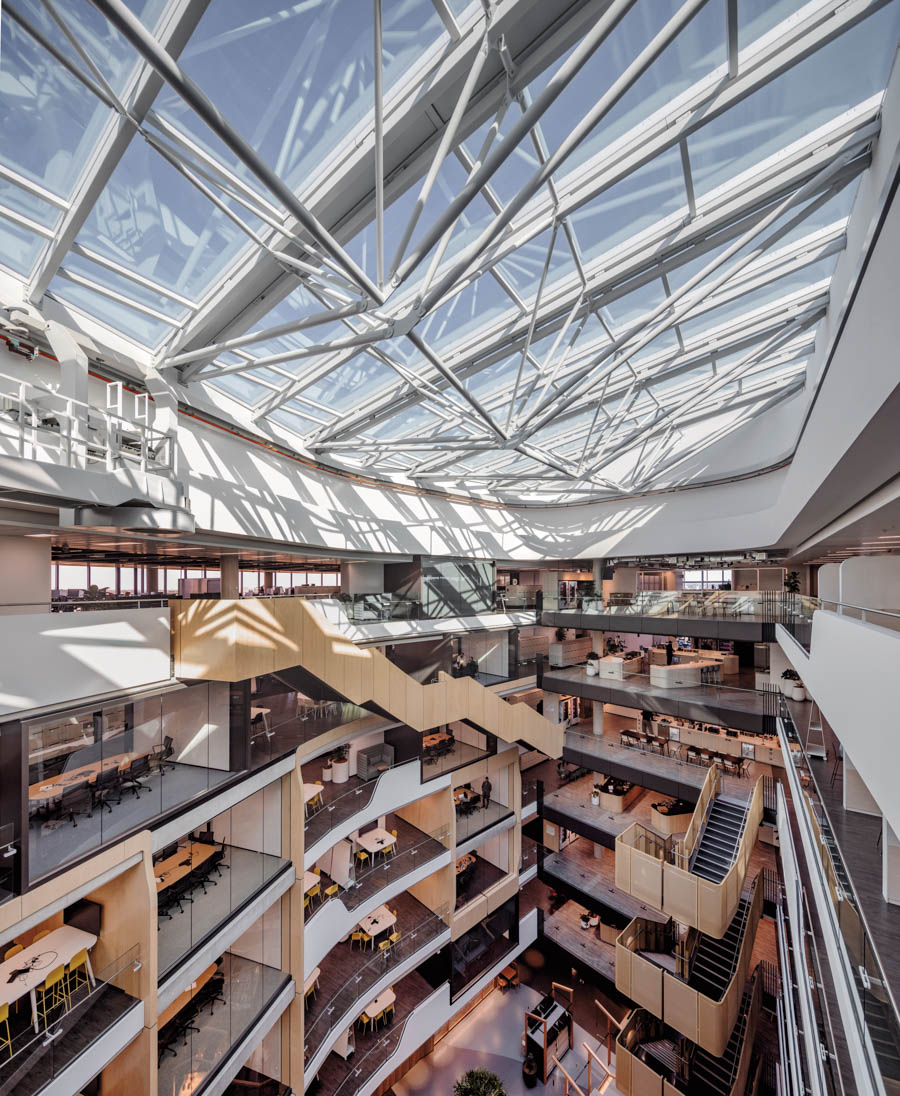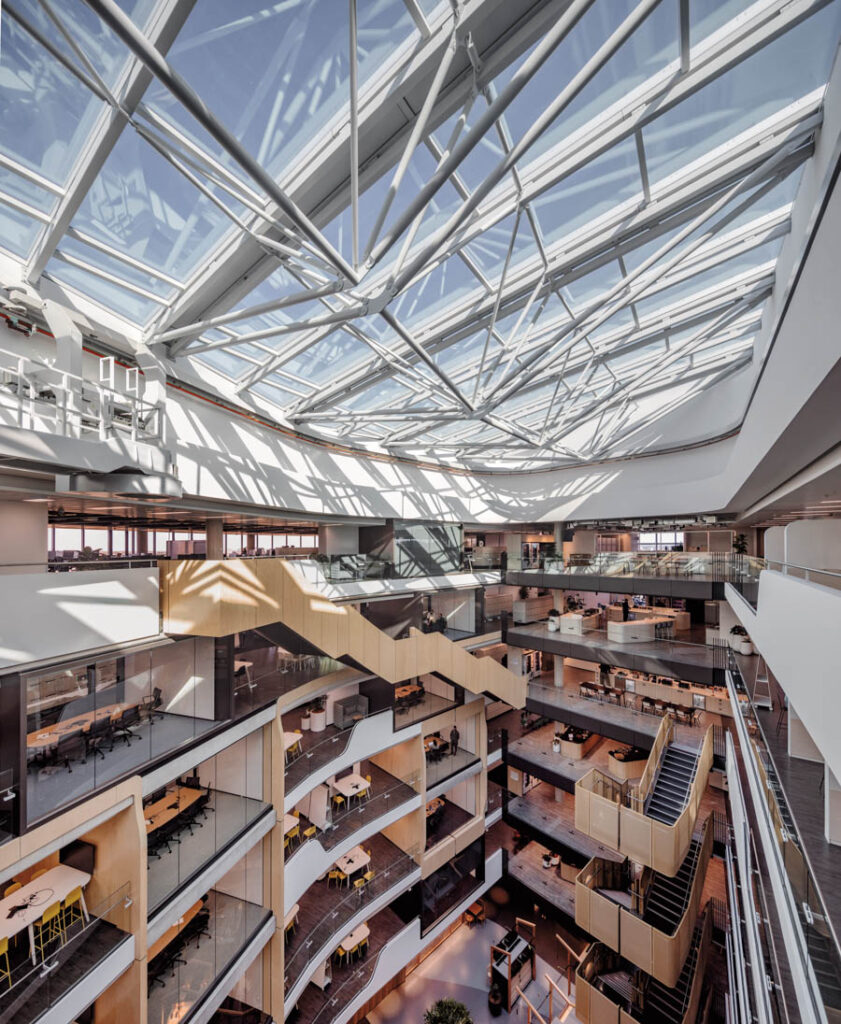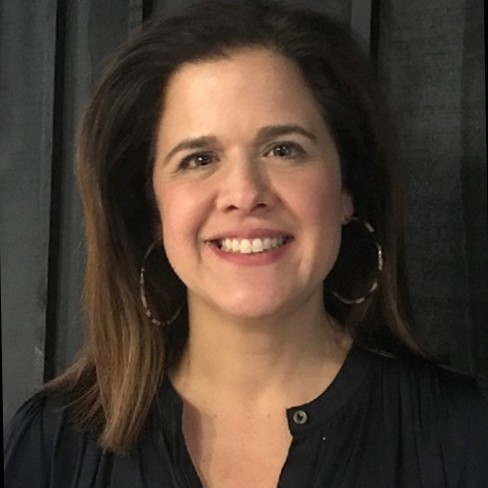 "CBA started this project with the intention of providing an innovative workplace that offers an outstanding experience to our people. Our workplace design principles are underpinned by wellbeing, sustainability and connectivity."
Jennifer Saiz
Executive General Manager, Group Property and Security at Commonwealth Bank of Australia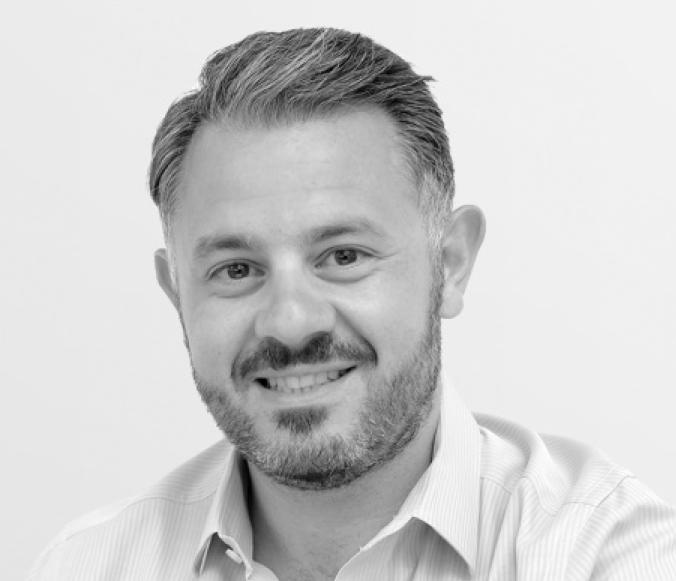 "We anticipate on developments at workplaces, by creating technology that can be updated to the needs of our clients."
Daniel Grilli
Workplace Advisor Australia at Vecos
Self-service as the only solution
CBA wanted the campus to be open to all their staff to use. All 150,000 of them, not just the 10,000 that actually call it home. To be able to serve people on such a scale, in such a highly dynamic setting, is impossible without making the facilities self-service. Where people are able to help themselves. This naturally applies to the storage element as well, to the lockers. Which means, as a user, you can take a locker when you need it, and release it for someone else to use when you are done using the locker. A truly self-service concept, where no-one else is involved but the user. Now, there is of course a natural movement within CBA staff: everyday, people join the business, move from this campus to a different home location, or leave the business altogether. By automatically updating all this joiners/movers/leavers information in our system we enable a completely self-service system for the locker users. We can differentiate between home staff and give them different rights to the lockers than visiting staff, or visitors all together.
But how do you keep staff dynamic?
How do we make sure that no new barriers are imposed, and prevent people simply camping out at a specific location? Jeroen Gieling, Global Sales Director at Vecos, explains: "When someone takes a locker and then after using it a few times, actually stops opening the locker for several days, or weeks – it means they are not actively using it anymore and have started to block up valuable resources for people to work from anywhere. If you can't leave your stuff secure where you want to work, you possibly can't work there. Which is then a major barrier in enabling people to work from anywhere."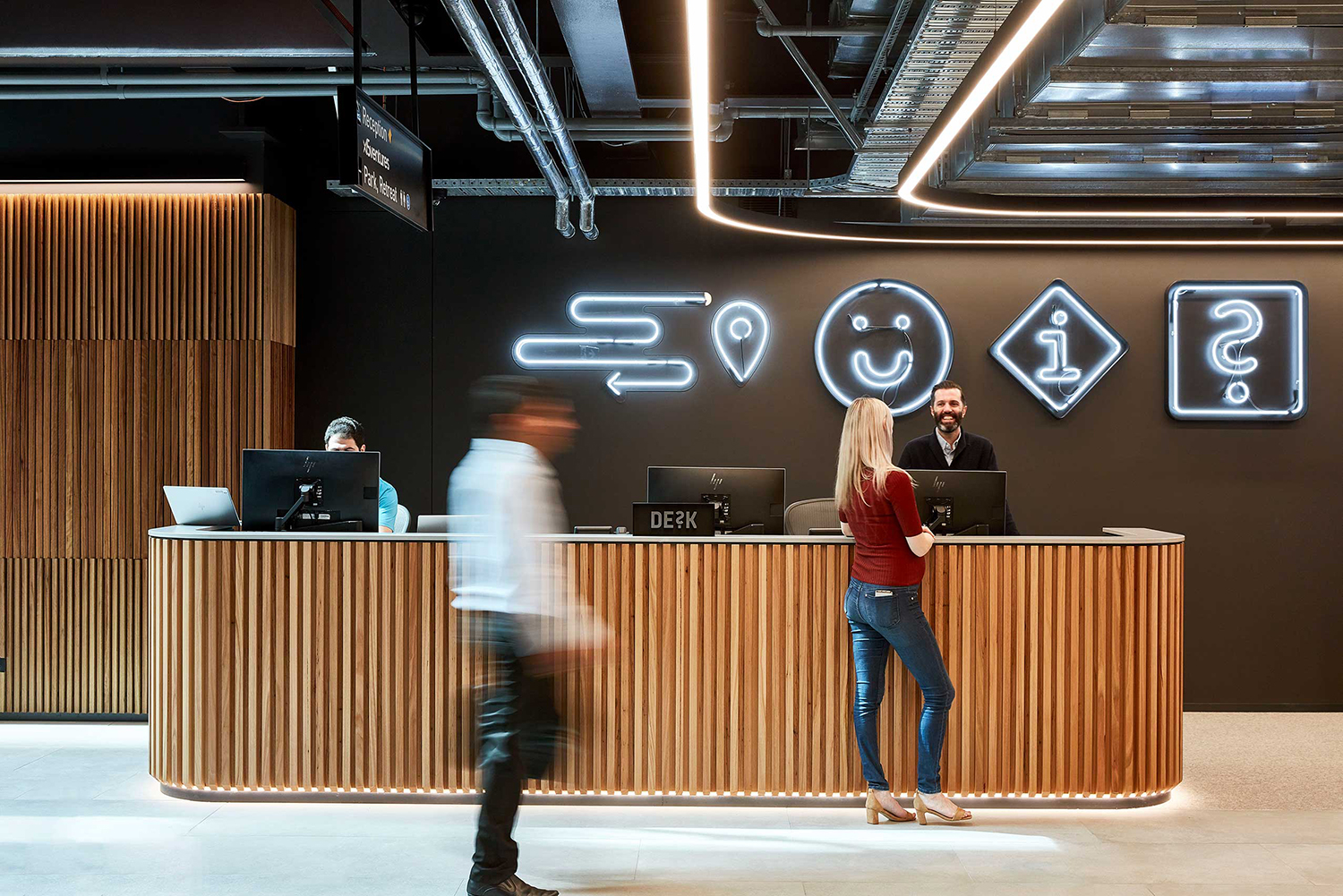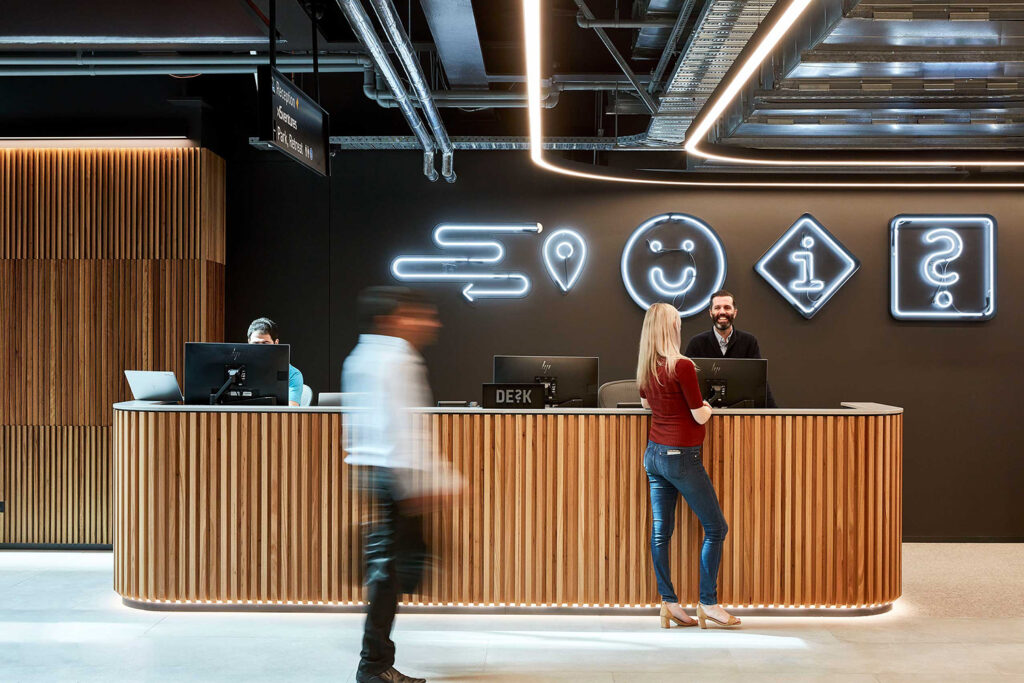 Coaching users on expected behavior
Vecos' smart technology coaches the users. At CBA, our system sends automated coaching messages if users occupy a locker for several weeks and don't actively use it. It tells them what the benefits are of flexibly using their workplace and specifically their locker. After 45 days, their access gets revoked automatically and they get contacted by the workplace team. This is different for visiting employees – where they only have access for 2 days to a locker, before the whole coaching and eventually intervening procedure kicks off. This really is taking people by the hand, coaching them on their expected behavior, whilst also enabling people to work from anywhere.
Uncovering technical needs in early stages
CBA is extremely focused on a modern and collaborative work environment. "Sharing things within a team was an emerging need we uncovered during our early engagements with them," says Daniel Grilli, Workplace Advisor Australia at Vecos. "We updated our technology accordingly and now a locker user can easily invite someone to share a locker with them, creating self-service team lockers." Sharing lockers with a team was not new to Vecos; but the self-service element through an app was. Grilli: "We anticipate on developments like these, by creating technology that can be updated to the needs of our clients."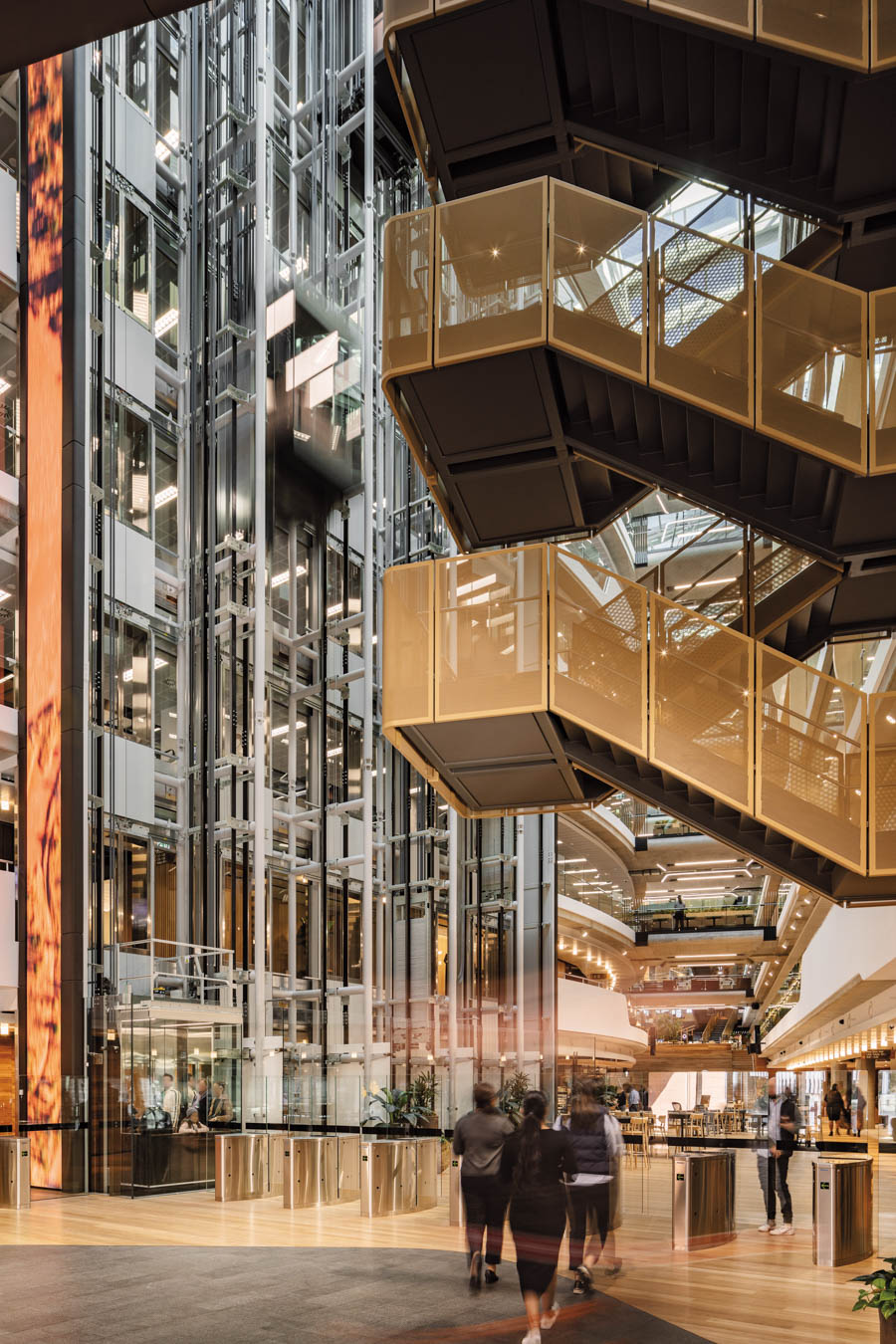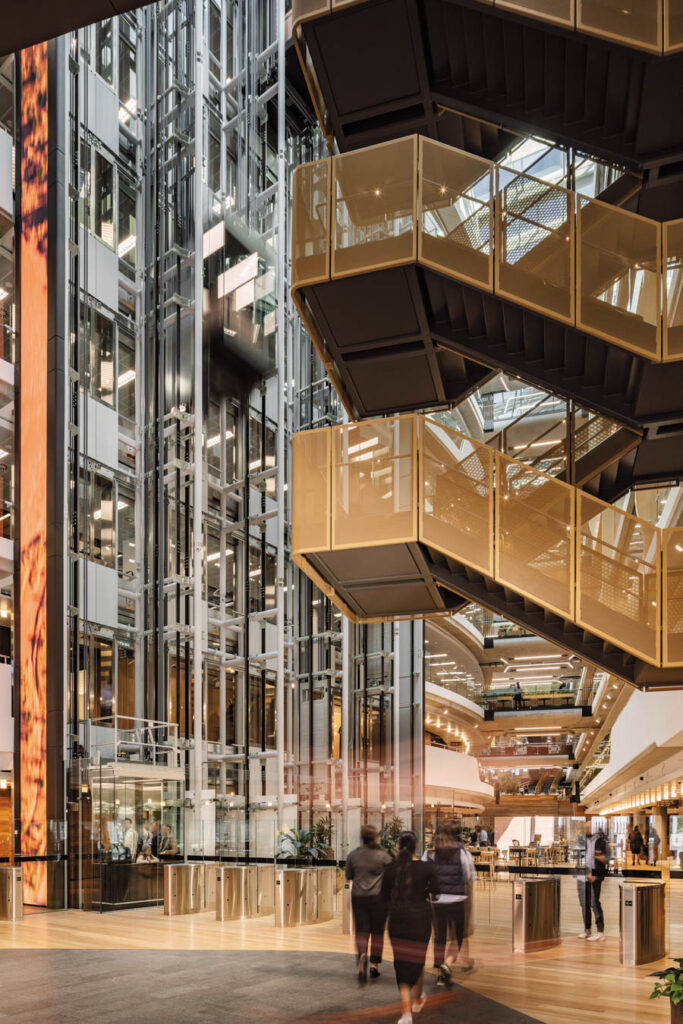 The results
Vecos active in 7 CBA locations throughout Australia
Connecting more than 150,000 employees to 14,630 lockers
Serving CBA since 2019 and connecting new locations every year thus far
CBA Adelaide has made the shortlist in the Workplace Design category at the 2023 Australian Interior Design Awards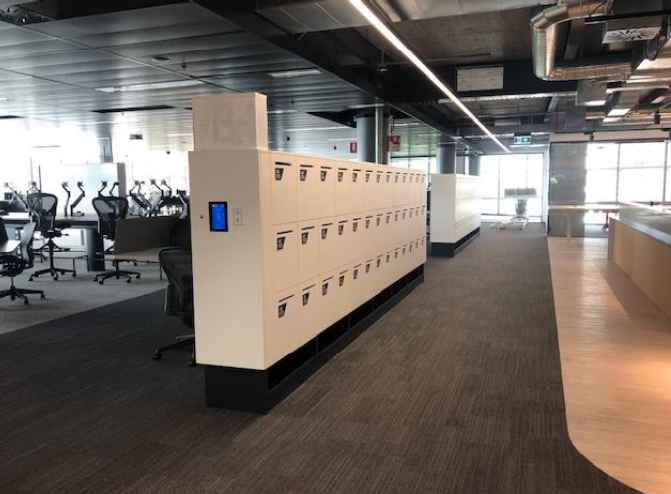 Ready to get smart?
A smart locker management system gives your people the freedom to work from anywhere, without needing a fixed desk. Get a personal recommendation today from the market leader in smart lockers.