LEGO Campus
Billund, Denmark
Situation
The LEGO Group has opened the first phase of its new, state-of-the-art Campus at its headquarters in Billund, Denmark. When completely finished in 2021, the new campus will span 54,000 square meters (581,000 square feet) and provide workspaces for more than 2,000 employees.
For the new LEGO Campus, the LEGO Group envisioned an appealing work environment that both helps attract and retain global talents and inspires creative and innovative thinking. To design the ultimate LEGO workplace, they worked with hundreds of employees from around the world to learn what their ideal work environment looked like. Employees indicated that they wanted the freedom to choose an environment that suited them best for whatever they were working on. At the same time they liked to maintain a sense of belonging and stay close to teammates.
Solution
The first two buildings of the new LEGO Campus have been opened and 500 employees have already moved in. The buildings with their playful design with references to the LEGO building bricks reflect the core values of the LEGO Group: imagination, creativity, fun, learning, caring and quality.
The Campus' first phase includes play areas, lounges and outdoor parks open to the public. Employees work in team 'neighbourhoods' which are a mix of individual and collaborative workspaces. The Neighbourhoods create a caring environment where people can do great quality work both individually and in teams, and socialize in the kitchenette or lounge area.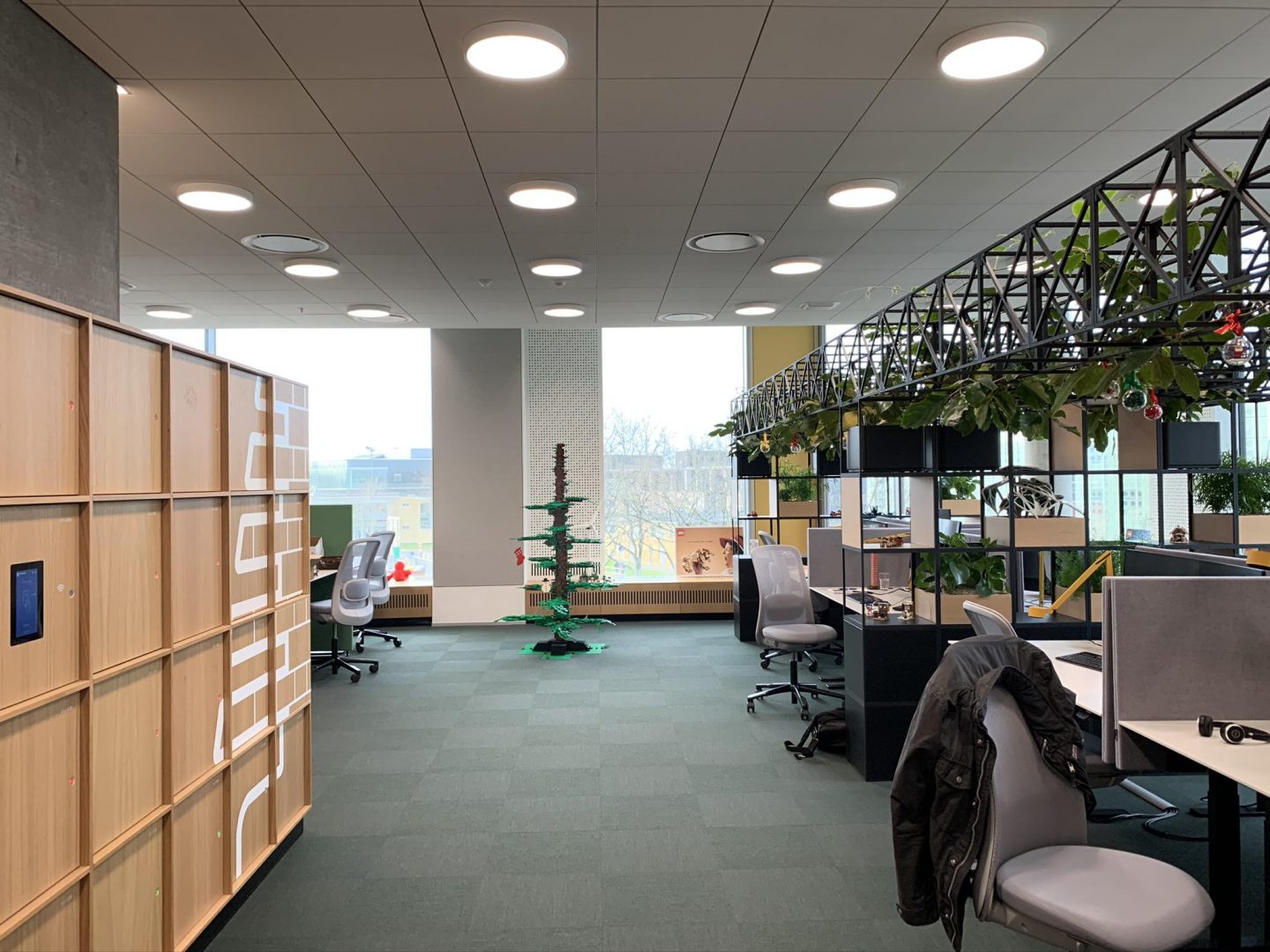 2.000 Employees
950 Lockers
1 System
Ready to get smart?
A Smart locker management system gives your people the freedom to work from anywhere, without needing a fixed desk. Get a personal recommendation today from the market leader in smart lockers.