Deloitte Netherlands
EDGE Building, Amsterdam, The Netherlands
Situation
The EDGE is Deloitte's head office in Amsterdam, the Netherlands. It truly is a smart building: sustainable, innovative and award-winning. The principles of activity based working are perfectly supported and enhanced by all the technology and benefits available in this building. From open workspaces to short stay desks, the space is designed to support an extremely flexible workforce.
In order to support the dynamic way of working and provide real-time data and insights in the usage of the building, several technology partners such as OVG, Philips, Avex, Axxerion, Mapiq and Vecos came together and contributed to the implementation of Mapiq – a central platform for workplace management, finding employees in the building, parking, and the smart lockers. The collected data functions as an input source for the Mapiq platform including its interactive 3D map.
Solution
The API for our smart lockers ensured a seamless implementation of the system. Users operate the lockers via the Mapiq app. The data it retrieves are used by Deloitte to optimize the office space. This way, they require less than 50% of the surface area that is normally used for lockers. Today, five Deloitte locations run on Mapiq Cases.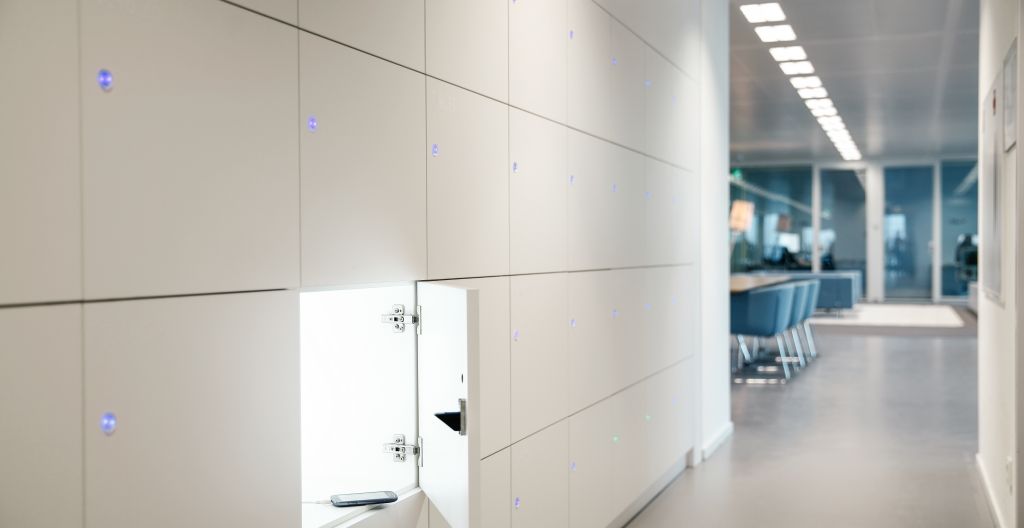 800 Lockers
1 System
Ready to get smart?
A Smart locker management system gives your people the freedom to work from anywhere, without needing a fixed desk. Get a personal recommendation today from the market leader in smart lockers.